---
Rep. Elise Stafanik Elected By House To Replace Liz Cheney As GOP Conference Chair
After ousting never-Trump neocon Liz Cheney, House Republicans on Friday approved Rep. Elise Stefanik (R-NY) to their #3 leadership position on Friday in a 134-46 vote.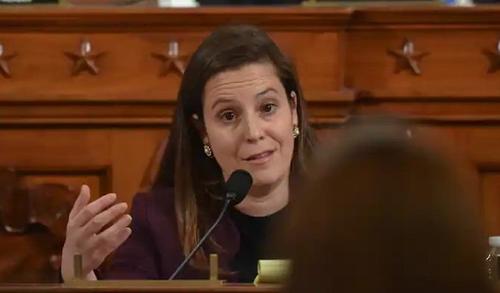 Stefanik easily overcame an 11th hour bid by Rep. Chip Roy (R-TX) for the position, while Rep. Mike Johnson (R-LA) - vice chair of the House GOP Conference was apparently interested in the role, but never pursued the challenge, according to the New York Post.
The New York Republican — who previously chaired the moderate Tuesday Group and saw a rise in prominence as one of Trump's top defenders during the first impeachment proceedings — locked down key endorsements early, with former President Trump, House Minority Leader Kevin McCarthy (R-Calif.), Minority Whip Steve Scalise (R-La.) and Rep. Jim Jordan (R-Ohio) voicing their support for her candidacy.

Stefanik was nominated for the position by freshman Rep. Ashley Hinson (R-Iowa), whom she helped get elected. Roy, meanwhile, was nominated by House Freedom Caucus member Rep. Ken Buck (R-Utah). -NY Post
"I am truly honored and humbled to earn the support of my colleagues to serve as House Republican Conference Chair," Stefanik said in a Friday statement following her win. "House Republicans are united in our focus to fight on behalf of the American people to save our country from the radical Socialist Democrat agenda of President Biden and Nancy Pelosi."
INBOX: statement from new GOP Conference Chair @EliseStefanik after her election to House Leadership pic.twitter.com/WQ622RYVJO

— Christian Datoc (@TocRadio) May 14, 2021
Cheney was voted out of her leadership position on Wednesday after months of criticizing former President Trump over what she calls "the big lie" - Trump's claim that the 2020 election was won through cheating and that Trump actually won - despite election fraud claims having been largely tossed out of courts before evidence was ever considered by a jury.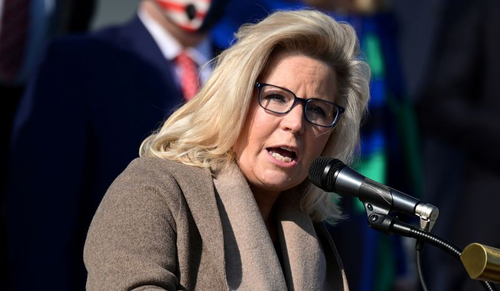 In February, Cheney was almost ousted by her GOP colleagues after she voted to impeach Trump.
House Minority Leader Kevin McCarthy congratulated Stefanik on her win:
House Minority Leader Kevin McCarthy congratulates Rep. Elise Stefanik (R-NY) on winning House GOP vote for Conference Chair. pic.twitter.com/a3TKzEFF7j

— The Recount (@therecount) May 14, 2021
Not everyone is ecstatic over the swap:
Another RINO placed in a position of power. @EliseStefanik has an abysmal voting record. More of a liberal than conservative. The system wins, again. https://t.co/F9IAoQYdyW pic.twitter.com/BveIEvD6oG

— Kip Herriage (@KHerriage) May 14, 2021