---
Rogers Vows To Expel All Chinese Goods From Defense Supply Chains
Authored by Andrew Thornebrooke via The Epoch Times (emphasis ours),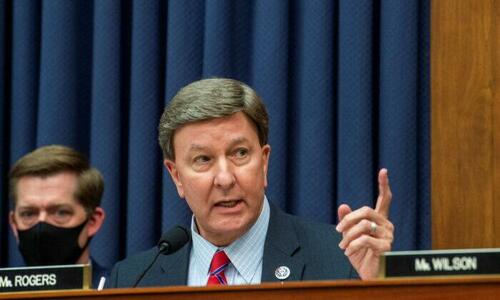 The Chairman of the House Armed Services Committee is vowing to expel all Chinese goods and materials from the United States's defense supply chains.
Chairman Mike Rogers (R-Ala.) said that he would lead the effort to expunge China-sourced goods during a Feb. 8 hearing of the committee on the subject of defense-industrial base security.
"The greatest concern I have with the defense industrial base is our continued reliance on China as the source of raw materials," Rogers said.
"I won't stop until we've completely rid the defense supply chain of Chinese goods and materials."
Rogers said that communist China still inadvertently controlled too many parts of the supply chains required to equip the military and conduct security operations.
He singled out the United States's continued reliance on China for rare earth minerals and non-advanced semiconductor chips and said that the regime's grip on such supplies would need to be broken.
"The Chinese Communist Party (CCP) maintains a tight grip on many of our material supply chains including critical minerals and semiconductors," Rogers said."We will never prevail in a conflict with China if they're the source of our military supply."
US Must Move Dependencies
Committee Ranking Member Adam Smith (D-Wash.) said that the continued role of China in providing elements for the United States's defense industrial supply chains was part of a greater legacy of irresponsible investment by U.S. corporations seeking to make an easy profit.
"Starting roughly in the late 1990s into the early 2000s, China became the global corporate easy button," Smith said.
"That's where you went to make stuff. Huge market, not much in the way of labor costs, certainly not environmental regulations. It was cheap, it was easy, it was the way to go."
Read more here...
Loading...