---
Russia Mocks Western Banking Crisis, Says Aggressive Sanctions Have Provided Insulation
The Kremlin is very smug right now over the western banking crisis, claiming that aggressive Western sanctions have largely insulated the country from its effects.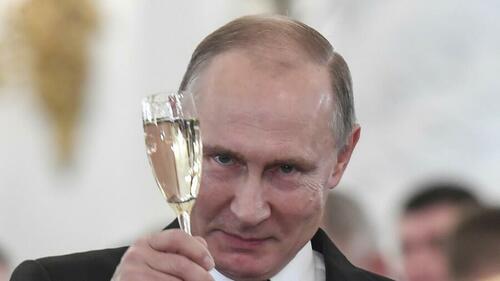 "Our banking system has certain connections with some segments of the international financial system, but it is mostly under illegal restrictions from the collective West," said Kremlin spokesman, Dmitry Peskov, according to TASS state news agency.
"We are, to a certain extent, insured against the negative impact of the crisis that is now unfolding overseas," he added. 
In contrast, Russia — like much of the world — faced a credit crunch due to the fallout from the US subprime mortgage crisis in 2008, which ultimately led to the Global Financial Crisis.

As the country recovered from the recession, it started working towards its grand ambition of making Moscow a global financial hub. But that dream has now been bruised with Russia under sweeping sanctions. -Insider
Two days after Russia's invasion of Ukriane, Russian banks were cut off from the Belgium-based SWIFT messaging service that allows banks to coordinate cross-border transactions - thus isolating the country to a large extent both economically and financially. Russia also faces restrictions on key energy exports, including a $60 per barrel price cap on oil.
Meanwhile, international banks and accounting firms pulled out of the country - or have made plans to do so.
That said, aluminum oligarch Oleg Derpaska (who Hunter Biden tried selling information on to Alcoa for $55,000), told the Krasnoyarsk Economic Forum in Siberia on March 2nd, that Russia "will need foreign investors" because its funds were running low.
Deripaska's comments are among the most outspoken by a prominent business leader as the government looks to turn the screws on large companies after ending last year with a record fiscal deficit and the budget still deep in the red to start 2023. 

...

While Russia saw a surprise boom in capital spending last year, the outlook has turned more grim, especially as massive military spending strains public finances. But even with sanctions and other restrictions squeezing revenues from energy exports, the economy may grow slightly this year, according to the International Monetary Fund. -Bloomberg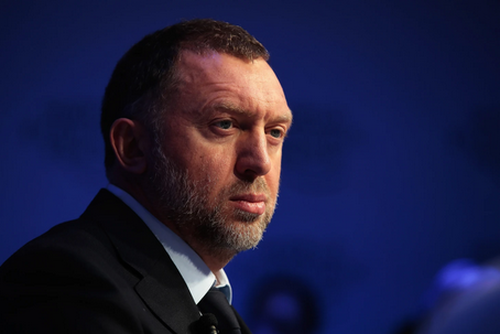 "There will be no money already next year," said the billionaire.
Loading...