---
SBF Consultant Advised "Giving To A Lot Of Woke Sh*t" According To New Indictment
Disgraced FTX founder Sam Bankman-Fried was charged on Thursday with 12 new counts, including illegally making over 300 political contributions to the tune of tens of millions of dollars through straw donors and using corporate funds.
"Bankman-Fried's use of straw donors allowed him to evade contribution limits on individual donations to candidates to whom he had already donated," reads the indictment, which adds that the "fraudulent conduct" impaired the FEC's functioning.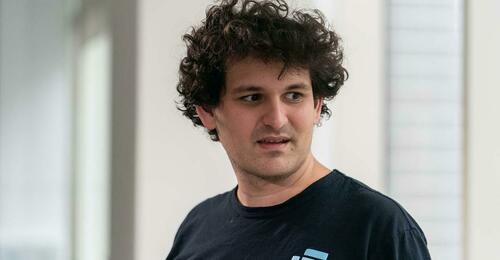 "In dozens of instances, BANKMAN-FRIED's use of straw donors allowed him to evade contribution limits on individual donations to candidates to whom he had already donated."
"As a result of this fraudulent conduct," SBF and his co-conspirators caused false information to be reported by campaigns and PACs to the FEC."
New: superseding indictment charges Sam Bankman-Fried with 12 counts, includes new details about alleged campaign donation fraud.

SBF and cohort made more than 300 donations totaling tens of millions of dollars, feds allege ---> pic.twitter.com/XM9niJAcBZ

— Ben Feuerherd (@benfeuerherd) February 23, 2023
SBF had previously only faced charges of conspiracy to commit wire fraud on customers and lenders, as well as commodities fraud, securities fraud, money laundering, conspiracy to defraud the United States, and violating campaign finance laws.
According to the new indictment, Bankman-Fried and others, while attempting to open a bank account, "falsely represented to a financial institution that the account would be used for trading and market making," when in fact it was used to receive and transmit customer funds.
SBF and co-conspirators "agreed to and did make corporate contributions to candidates and committees in the Southern District of New York that were reported in the name of another person," the indictment continues.
FTX's former CEO wanted to give at least $1 million to a pro-LGBTQ political action group, but couldn't find anyone bisexual or gay at the company whom he trusted, the document said. One unnamed executive, believed to be Nishad Singh, was urged to make the donation, while another right-wing executive, apparently Ryan Salame, did so for Republican causes, the document said. -Coindesk
One SBF consultant reportedly told him "In general, you being the center left face of our spending will mean you giving to a lot of woke shit for transactional purposes."
This section is about SBF using FTX exec Nishad Singh to donate to left-leaning groups. A consultant who worked with SBF told Singh he'd have to donate to a bunch of "woke shit." This $1 million contribution was to the LGBTQ Victory Fund pic.twitter.com/AvH5neVhws

— Chuck Ross (@ChuckRossDC) February 23, 2023
According to the indictment, funds used for said donations flowed from Alameda bank accounts, which included customer money, as part of the straw donor scheme.
Bankman-Fried was the second largest individual donor during the 2022 US midterm elections, contributing $39 million to various Democrat causes.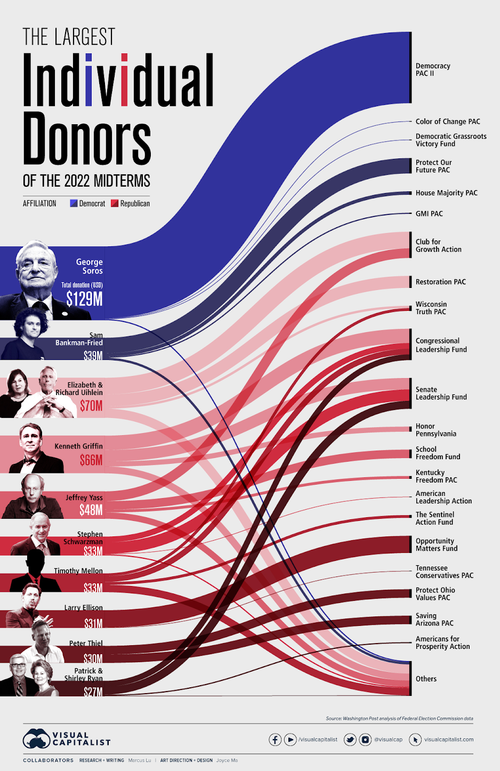 It wasn't just Bankman-Fried that made donations to politicians with $72 million overall donated by FTX execs...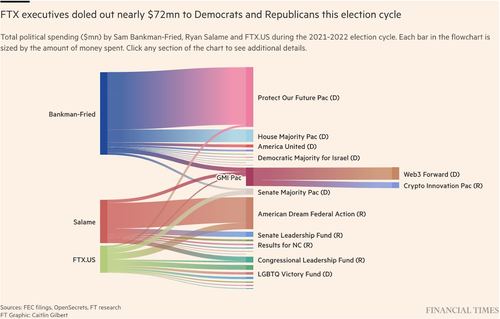 Here is the full list of politicians who received donations from FTX executives...
Loading...