---
San Francisco Leaders Invite Sex & Drug Tourism
Authored by Michael Shellenberger via Substack,
A progressive San Francisco politician is proposing that California legalize sex work. Though Supervisor Hillary Ronen's proposal is just a resolution, not a mandate, it's part of a continuing trend in the city and state of liberalization and decriminalization of prostitution. 
"I don't think this is going to happen tomorrow," Ronen told a journalist. But, she said to another, "I do feel that society's acceptance and (ability) to get away from the morality issues is growing." 
But if California and San Francisco legalize prostitution, it will likely exacerbate sex trafficking, including of minors, say experts.
 "If we do that, this gives total leeway to the traffickers to exploit minors," said Elizabeth Quiroz, who was sex trafficked in San Francisco.

"If you legalize it, you increase demand and so you have to increase supply."
Already, sex trafficking has increased two- to threefold since last June, when Governor Gavin Newsom signed legislation by San Francisco State Senator Scott Wiener that removed the criminal prohibition on loitering with the intent to solicit prostitution.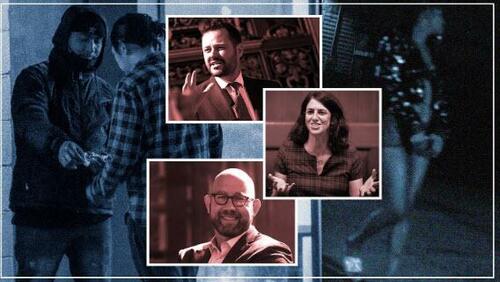 Investigators with Special Operations Finding Kids, who rescued a 14-year-old from her pimp in San Francisco last week, say that the trafficking of minors had been increasing alongside the decrease of police over the last two to three years. 
Defenders of legalizing prostitution point to European cities like Berlin as a model. In 2002, Germany defined prostitution as a profession and gave "sex workers" the right to health care, a pension, and unemployment benefits. Arrests for exploiting prostitutes declined from 1,365 to 45 between 2000 and 2014. "The law governing sex trafficking was not modified," notes an analyst, "yet there were less than half as many trafficking cases in 2014 than in 2000…. The decline may mean that legalization reduced the involvement of bad actors."
But sex trafficking increased in Germany upon legalization, according to one quantitative study of 150 countries, a correlation that holds for countries across the globe that legalize prostitution. A police detective responsible for investigating and prosecuting human trafficking in Germany said in 2020 that for two decades, there had been a degradation of conditions for prostitutes and a reduction in the state's ability or willingness to prosecute organized crime and abuse, resulting directly from legalization.
Even the analyst quoted above, who is sympathetic to the German model, acknowledged, "Many of the madams [in Germany] are connected to organized crime networks based outside of Belgium, and they exercise tight control over the African or Eastern European women working for them." In 2016, an Eastern European woman who was being sexually trafficked in Hamburg jumped out of a third-story window to escape. "The German system has effectively legalized rape, so long as it's done to a prostituted woman," a sex trade survivor told journalist Julie Bindel. 
Legalization neither ends trafficking nor encourages the reporting of it to the police. One study showed that sex customers in Germany, where prostitution is fully legal, reported witnessing sex trafficking more than their counterparts in the UK, Scotland, and the United States, where prostitution is fully or partly illegal, and reporting it to authorities less. 
The same study showed that German sex customers were more likely than their counterparts in other countries to regard prostitutes as "unrapeable," meaning that johns can do whatever they want to prostitutes without their consent. 
Have things gone better in Nevada where prostitution is legal? They have not.
"Even in Nevada, they have panic buttons," said Marjorie Saylor, a survivor of sex trafficking. But, she said, "By the time you hit them, you can be choked out, or dead."
Brenda Sandquist, an advocate for trafficking victims in Nevada, said that women in the state's legal brothels are frequently beaten and raped in their rooms and then forced back to work. When these crimes are reported, the police often won't do anything since the brothels are legal. Pimps also use Nevada's brothels as legal shields; criminal trafficking rings in California will sometimes stash trafficked girls in them to keep them out of the reach of law enforcement.
And the abuses that come from legalized prostitution could be far worse in San Francisco, where the police department is short 540 officers, and open air drug dealing is widespread. The proposal to legalize prostitution in San Francisco comes on the heels of proposals to put supervised drug sites in neighborhoods around the city and allow marijuana cafés to attract tourists. 
Mayor London Breed last month announced she was working with Ronen, the sponsor of the prostitution legalization resolution, to allow city contractors to create centers for people to use hard drugs like heroin, fentanyl, and meth like they do in Amsterdam. 
And San Francisco State Assemblymember Matt Haney earlier this month proposed marijuana coffee shops, also modeled on what Amsterdam does.
"Let's support our small businesses, tourism and hospitality sectors," he tweeted, "and our legal cannabis small businesses."
His proposal has the support of another supervisor, Rafael Mandelman.
But as San Francisco politicians emulate Amsterdam, Amsterdam has restricted hours when bars, pot shops and brothels are open.
Just a few days after Haney made his proposal, Amsterdam city authorities announced a ban on smoking cannabis in the city's red light district to reduce crime and violence. .
Why is that?
Why are San Francisco city leaders seeking to do more of what has plainly failed?
Why is it going in the opposite direction of Europe?
Money, Sex, And Religion
Downtown San Francisco is eerily empty as the city's population has shrunk and workers have stayed away from the office.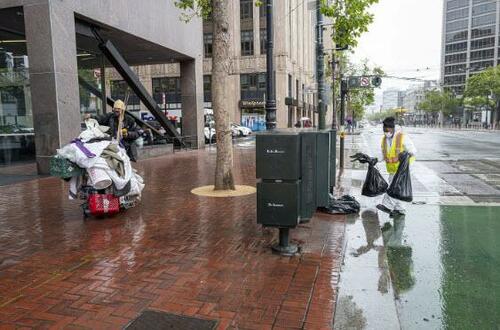 The immediate reason Supervisor Ronen is seeking to legalize prostitution and create a red-light district is that four blocks in her district have become what she says is a "cruising zone" for johns seeking prostitutes, and neighbors are fed up.
"They feel like they don't get the same level of attention as other city residents," said Kanishka Cheng of the good government group Together SF. 
Ronen agrees.
"What's happening right now on Capp Street is it's become more brazen and bigger than we've ever seen it before," she said. 
But in seeking legalization and a red-light district, Ronen is doubling down on the liberalization approach that caused the increase in streetwalking since last June. 
Why won't Ronen and progressives shut down sex trafficking? Because doing so would require using the police and the courts, which Ronen and her colleagues say is racist and causes more harm than good.
...
Loading...