---
San Jose To Disproportionately Punish Low-Income Gun Owners With Liability Insurance Requirement
From their ivory towers (and returning to their low-crime neighborhoods) the San Jose, California City Council has decreed that gun owners will soon be required to carry liability insurance and pay a fee if they want to exercise their 2nd Amendment rights.
The new requirements - the first of their kind in the United States - disproportionately punishes low-income residents who wish to defend themselves against criminals who will ignore the new financial burden.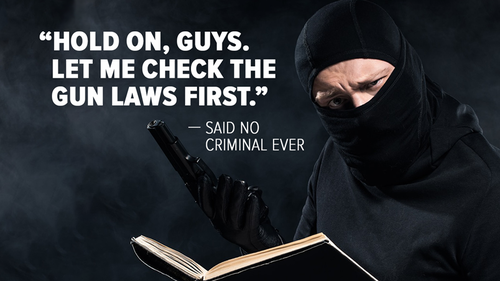 It's the illegal gun ownership that needs restrictions. Don't punish legal gun owners.

— Septimber😷 (@Septimbersells) January 26, 2022
It's unclear when exactly the plan will go into effect, according to ABC7.
Fighting the law is the Firearm Policy Coalition, which called it "burdensome, unconstitutional, and prohibited by California law" to law-abiding citizens who own firearms.
"Since San Jose's recalcitrant City Council members don't believe that the United States Constitution applies to them or their citizens, Firearms Policy Coalition and our members are now committed to fight the City's outrageous and offensive policies in federal litigation and take every possible action to block their enforcement," said the group.
The move follows June 2021 legislation requiring the video taping of all legal gun purchases.
San Jose Mayor Sam Liccardo said at a Monday press conference that "San Jose has an opportunity to become a model for the rest of the nation to invest in proven strategies to reduce gun violence, domestic violence and suicide and the many other preventable harms from firearms in our communities."
Having liability insurance would encourage people in the 5,500 households in San Jose who legally own at least one registered gun to have gun safes, install trigger locks and take gun safety classes, Liccardo said.

The liability insurance will cover losses or damages resulting from any negligent or accidental use of the firearm, including death, injury, or property damage, according to the ordinance. If a gun is stolen or lost, the owner of the firearm would be considered liable until the theft or loss is reported to authorities. -ABC7
The law won't apply to current or retired law enforcement officers, those with a license to carry, or anyone who simply ignores it.