---
Seattle Sued By Businesses, Residents Over CHOP
Over a dozen businesses, property owners and residents filed a class-action lawsuit against the city of Seattle on Wednesday over the decision to cede a roughly six-block area to BLM protesters, who then established the Capitol Hill Autonomous Zone (CHAZ) - now known as the Capitol Hill Occupying Protest (CHOP).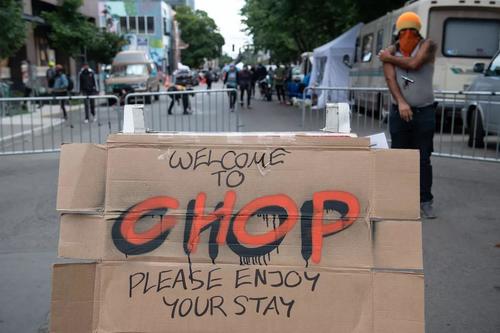 Plaintiffs - which include several property management firms, an auto repair shop and a tattoo parlor, say the absence of police, firefighters and ambulances has subjected them to "extensive property damage, public safety dangers, and an inability to use and access their properties."
That said, the plaintiffs want everyone to know that they support Black Lives Matter "who, by exercising such rights, are bringing issues such as systemic racism and unfair violence against African Americans by police to the forefront of the national consciousness."
In short, they support the movement - just not the harms they've suffered as a result of it.
DEVELOPING: More than a dozen businesses inside CHOP zone, on Seattle's Capitol Hill, file 56-page class action lawsuit against the City of Seattle. They're seeking unspecified damages, to be determined at trial. pic.twitter.com/RPlsW3DuNv

— Preston Phillips (@PrestonTVNews) June 25, 2020
The occupation began after the Seattle Police Department decided to simply pull out of the neighborhood after days of escalations led to the deployment of tear gas and other crowd control measures. Instead of holding the line, SPD pulled out of the Capitol Hill neighborhood - after which rioters stormed the city's East Precinct and claimed it as their own.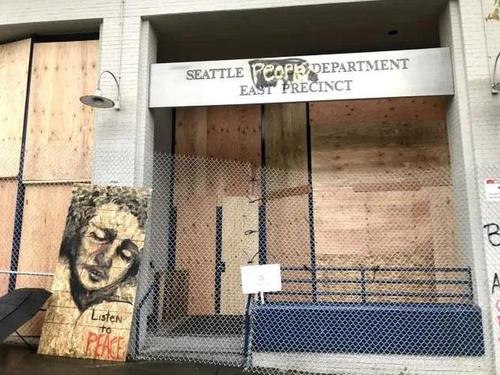 Since then, there have been three shootings on consecutive nights which began last weekend.
In response, Mayor Jenny Durkan said that the city would shut CHOP down - by encouraging demonstrators to leave voluntarily so that police could retake their precinct.
Patty Eakes, an attorney for the plaintiffs, separately told Durkan in a letter Wednesday that she wanted the mayor's office to provide a timeline by Friday for clearing out the protest and returning police, or the plaintiffs would ask the court for an immediate order that full public access be restored.

"City leadership have been on the ground daily having discussions with demonstrators, residents and businesses and trusted community-based, Black-led organizations to determine a path forward that protects the right to peacefully protest and keeps people safe," the mayor's office said in a written statement.

In the class-action lawsuit, filed in U.S. District Court, about a dozen businesses, residents and property owners said they had sometimes been threatened for photographing protesters in public areas or for cleaning graffiti off their storefronts. The owner of the auto shop Car Tender said a burglar broke in the night of June 14, started a fire using hand sanitizer as an accelerant, and then attacked his son with a knife when confronted.

The owner and his son managed to put out the fire and detain the burglar, the complaint said, but police never responded to their 911 calls. A large crowd of "CHOP participants" then came to the scene and forced the owner to release the arsonist, it said. -Washington Times
Other businesses said they were unable to send or receive packages because delivery companies refused to enter the protest zone, or because their loading docks had been blocked by barricades.
Plaintiffs are seeking damages for property damage, lost business, deprivation of their property rights and demand that full public access be restored to their businesses.
Read the complaint below: