---
Second Cabinet Member Quits: Betsy De Vos Resigns As Trump Education Secretary
One by one, Trump's cabinet members are starting to fall like flies, and just a few short hours after Elaine Chao, Trump's Transportation Secretary, became the first cabinet member to resign citing the "entirely avoidable" storming of the Capitol building by pro-Trump supporters, late on Thursday, Education Secretary Betsy DeVos became the second cabinet member to resign, the WSJ reported.
"We should be highlighting and celebrating your Administration's many accomplishments on behalf of the American people," Mrs. DeVos wrote in a letter to the president.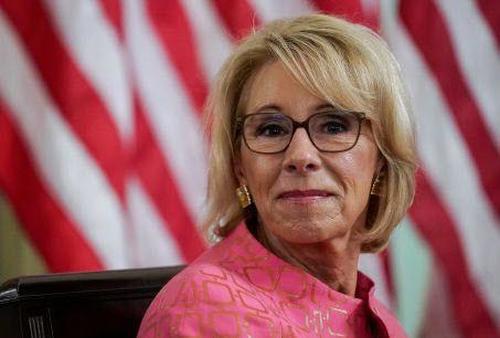 "Instead we are left to clean up the mess caused by violent protesters overrunning the U.S. Capitol in an attempt to undermine the people's business. That behavior was unconscionable for our country. There is no mistaking the impact your rhetoric had on the situation, and it is the inflection point for me."
She added: "Impressionable children are watching all this, and they are learning from us."
Her full resignation letter is below: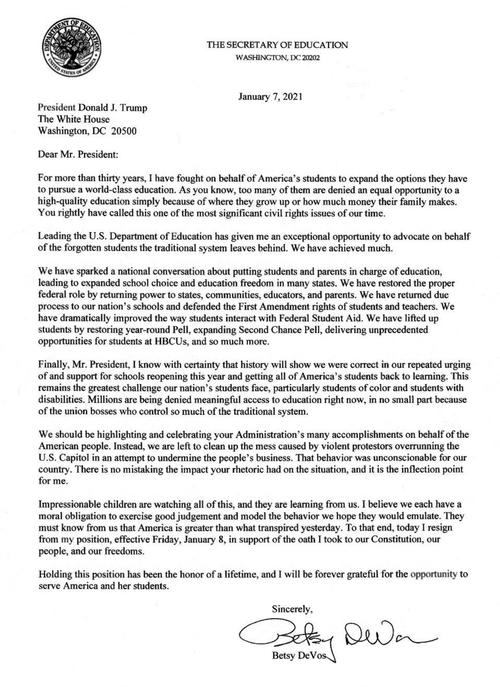 While a number of Democrats have called for invoking the 25th Amendment, and one Republican joined Thursday, there did not yet appear to be serious talk among administration officials for the move.