---
Senate Panel Releases Final Report On Russian Interference In 2016, Says Manafort Posed "Grave Counterintelligence Threat"
The Senate Intelligence Committee has released a 966 page final report on Russian election interference in the 2016 presidential election, and outlines "Counterintelligence Threats and Vulnerabilities" during the race.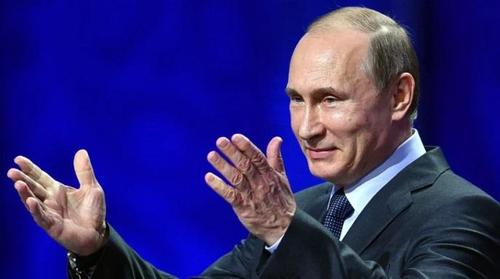 The panel interviewed over 200 witnesses and reviewed over 1 million pages of documents, according to The Hill - finding that while Russia made efforts to interfere in the election through disinformation and cyber campaigns, there was insufficient evidence that the Trump campaign 'colluded' with the Kremlin, as we were promised was the case by Rep. Adam Schiff (D-CA) and the MSM over the course of several years.
For two years, @CNN eagerly offered itself as a platform for Adam Schiff and James Clapper to claim there was "significant evidence" of Russian collusion.

Now we know multiple former Obama administration officials said under oath they saw no evidence of it... including Clapper. pic.twitter.com/W1R4OhQRSP

— MediaResearchCenter (@theMRC) May 14, 2020
"No probe into this matter has been more exhaustive," said acting Senate Intelligence Chairman Marco Rubio (R-FL) in a statement, adding "We can say, without any hesitation, that the Committee found absolutely no evidence that then-candidate Donald Trump or his campaign colluded with the Russian government to meddle in the 2016 election."
Democratic Sen. Mark Warner of Virginia, the Committee's Vice Chairman, had a different interpretation - saying "At nearly 1,000 pages, Volume 5 stands as the most comprehensive examination of ties between Russia and the 2016 Trump campaign to date — a breathtaking level of contacts between Trump officials and Russian government operatives that is a very real counterintelligence threat to our elections."
And while there was no evidence of coordination between the Trump campaign and Russia, the panel found that Trump campaign chairman Paul Manafort's contacts with 'Kremlin-linked' officials (as the Washington Post describes them) posed a "grave counterintelligence threat."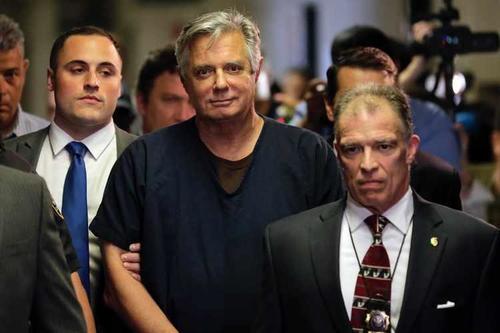 The volume, released Tuesday, states that former Trump campaign manager Paul Manafort worked with a Russian intelligence officer "on narratives that sought to undermine evidence that Russia interfered in the 2016 U.S. election," including the idea that Ukrainian election interference was of greater concern. -WaPo
"One of the Committee's most important — and overlooked — findings is that much of Russia's activities weren't related to producing a specific electoral outcome, but attempted to undermine our faith in the democratic process itself," said Sen. Richard Burr (R-NC).
The report also found that Trump-hating Russian attorney Natalia Veselnitskaya - who was granted a visa under "extraordinary circumstances" by the Obama DOJ to lobby and defend a client in the United States after she was initially rejected - had "significant connections" to the Kremlin.
That said, the panel also found that the FBI's conduct during the 2016 election was "flawed," and that the agency gave "unjustified credence" to allegations of Trump's ties to Russia contained in the infamous Steele dossier, and that it was "based on an incomplete understanding of Steele's past reporting record."
And of course, as The Hill notes, "The conclusion of the Senate committee's probe comes as security officials and experts are warning that Russia will likely seek to interfere in the upcoming presidential election — as well as other countries."
So, the red menace is out there, lurking, and may strike again - despite the Kremlin's failure to impact the outcome of the 2016 election. The US, meanwhile, claims moral high ground - despite CIA's decades-long history of interfering with foreign elections.