---
'Seven Women': Financial Times Spiked #MeToo Story About 'Prominent Left-Wing' Journo
A 'prominent left-wing columnist' from the UK accused by at least seven women of groping and other inappropriate behavior was protected by the British press after a journalist for the Financial Times was told to kill her investigation by her editor, Roula Khalaf.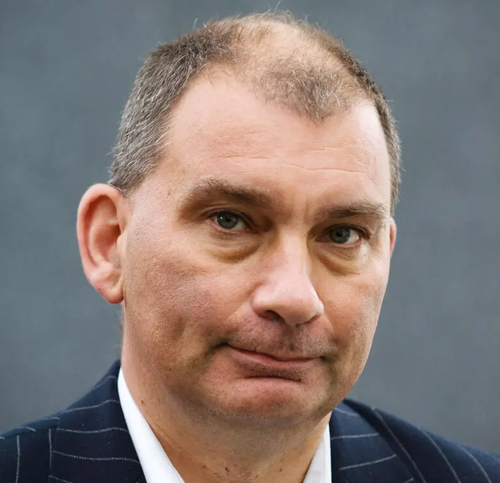 The accused, recovering alcoholic Nick Cohen, had resigned from Guardian News & Media citing "health grounds" after two decades at its sister publication, The Observer. The FT journalist with evidence of Cohen's behavior, Madison Marriage, has won awards for exposing sexual improprieties among Britain's elite.
It was not spiked because of reporting problems. Two women were willing to speak openly, and Ms. Marriage had supporting documentation on others. Rather, Ms. Khalaf said that Mr. Cohen did not have a big enough business profile to make him an "F.T. story," colleagues said.

Mr. Cohen's departure and the death of Ms. Marriage's article offer a window into the British news media's complicated relationship with the #MeToo movement. Leading American newsrooms — Fox News, CNN, NBC, The New York Times and others — have confronted misconduct allegations. British journalism has seen no such reckoning. -NY Times
Signaling Virtue
Cohen accuser Lucy Siegle, who reported him in 2018 for groping her in the newsroom, says the death of the FT article hit particularly hard.
"It just amplified this sense that #MeToo is nothing but a convenient hashtag for the British media," she said. "The silence on its own industry is just really conspicuous."
Ms. Siegle had started at The Guardian around 2001 as an editorial assistant. She described standing at a photocopier when Mr. Cohen appeared behind her, cupped her bottom with both hands, grunted and breathed heavily into her ear. -NYT
Seven women told the Times that Cohen had either groped them or made unwanted sexual advances over nearly 20 years. Four of the accusers insisted on anonymity out of fear of professional repercussions, however the Times says they have "reviewed documents or otherwise corroborated their accounts" in each case.
Ms. Siegle recounted Mr. Cohen grabbing her bottom in the newsroom around 2001. Five other women described similar encounters at pubs from 2008 to 2015. One said Mr. Cohen had pressed his erection against her thigh and kissed her uninvited when they met to discuss her career. A seventh said Mr. Cohen had repeatedly offered to send her explicit photographs in 2018 while she worked as an unpaid copy editor for him.
According to 10 former colleagues, both male and female, Cohen's reputation was well known - with one former colleague claiming that she and other female journalists had started using a different entrance to a pub to avoid being groped. Another woman said she avoided the bar downstairs because Cohen kept grabbing her knee during drinks.
Several journalists said Mr. Cohen's reputation for groping was far from secret, and five women said he had groped them after work at pubs, including one who said he had groped her "five or six" times in 2008.

...

Another woman, a freelance journalist who had recently been homeless and had depression, said she had met Mr. Cohen at a pub in 2010 to discuss her career. As they chatted, she said, he suddenly kissed her on the mouth and pressed his erection against her thigh. She said she fled. -NYT
Another accuser, writer and commentator Rebecca Watson, says Cohen grabbed her ass at a 2009 book party, and that her former husband watched it happen but didn't confront Cohen because he did not want to cause a scene.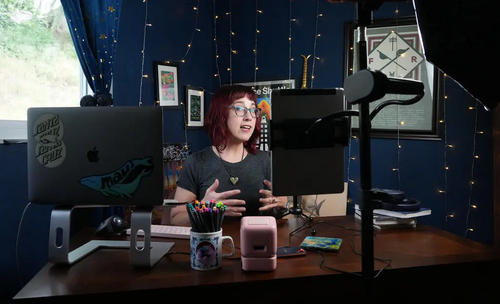 "To sexually assault a stranger at a book launch, to be one of the more prominent people there, and to just assume there will be no comeuppance," said Watson.
Cohen also tried to send dick pics to an autistic single mother who was working remotely for him as a freelance copy editor, unpaid, in 2018. She eventually told him that continuing to work together "would be at a cost too high for my own mental health," according to text messages Cohen admitted to sending.
The Times notes two previous occasions in which the UK media canned similar reporting. In July 2016, for example, the Daily Mail reported that a court had granted a domestic violence restraining order against a former FT executive, Ben Hughes. The article then vanished from the internet without explanation.
Meanwhile in 2019, The Sun apologized and then deleted an article reporting that a former Guardian employee, David Pemsel, had sent messages to a former employee to pester her for a sexual relationship.
"There is so much sexism in a lot of British newspapers, and it seems, unfortunately, that many women believed sexual harassment was something you just had to put up with," said journalist Heather Brooke, who says Cohen groped her at a 2008 awards ceremony.
But the British press covered it up...
According to the report, "Guardian News & Media did investigate Mr. Cohen, but only after Ms. Siegle wrote on Twitter in 2021 about her experience."
Even then, it was a story that few in the British news media wanted to tell. The Guardian signed a confidentiality agreement with Mr. Cohen. The Financial Times spiked its story. Even the investigative magazine Private Eye did not cover his departure. When a reader emailed asking why, the editor replied: "Coverage of Nick Cohen's departure from The Observer is obviously more problematic for The Eye than the others that you mention due to the fact that he used to write a freelance column for the magazine." -NYT
Cohen has claimed he doesn't have the "faintest idea" about Ms. Siegle's accusation and wondered why she took so long to report it (which she did, in 2018). "He said the conversation with the copy editor was "joking" among friends. He blamed their accusations on a campaign by his critics, including advocates for Russia and for transgender rights."
What?
"I assume it's stuff I was doing when I was drunk," said Cohen, blaming his alcoholism and adding "I'm the only person whose life is turned over because of this."
According to Nick Cohen, he's the real victim in all of this.
Not just Nick...
One woman, Jean Hannah Edelstein, said that while she was an assistant at The Observer from 2007 to 2009, her editor smacked her with a sex whip when she would walk by. During one 'boozy lunch,' she says the same editor suggested she pose naked to promote a book.
Remember, these are the same people who claim moral high ground as the arbiters of 'truth' - only to circle the wagon when one of their own (or a protected class) is accused of horrific behavior.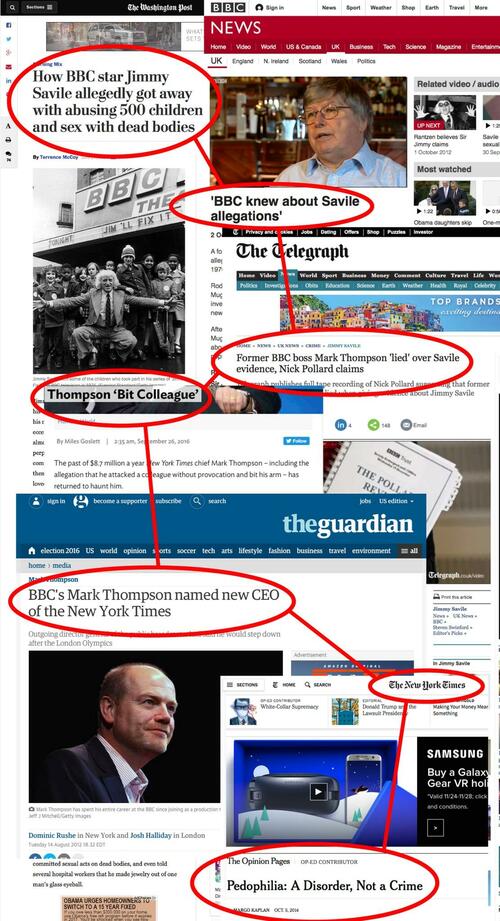 Loading...