---
'Shocking' Condom Scavenger Hunt Part Of New School Workbook With 'Sexual Assignments'
Authored by Alice Giordano via The Epoch Times (emphasis ours),
A condom scavenger hunt is part of a new workbook being used in public schools.
The workbook, which has been discovered in both middle and high schools, is filled with hundreds of pages of sexual assignments.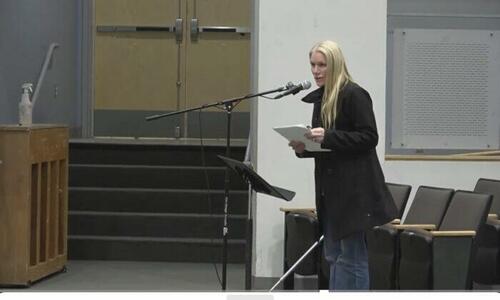 Rhode Island English school teacher and parent Ramona Bessinger, who is also a national advocate against woke ideology in schools, told The Epoch Times that parents don't know about the workbook or its assignments because it falls under the category of what schools call "consumables."
"Consumables live on shelves in the classroom. Students do not take them home and once they complete an assignment, their teacher tears the worksheet out of the book, reviews it, grades it, and then throws it away," explained Bessinger.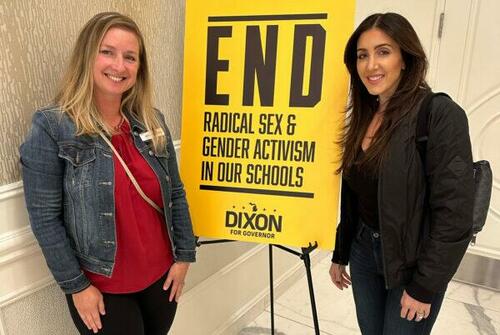 She believes consumables are deliberately designed to keep parents in the dark about assignments that would upset them.
Bessinger, who has appeared on national TV including the Tucker Carlson Show, is currently on suspension from her teaching position with the Providence schools for criticizing CRT teaching and sexually graphic material being used in the classroom.
The national watchdog group Judicial Watch has filed a lawsuit over Bessinger's suspension.
Parties are under a gag order in the controversy.
But says Bessinger, she can still talk as a parent and said even with all the shocking material she has seen, the assignment entitled "condom hunt" she says was especially stomach-turning.
Directions on the assignment, which is entitled "Condom Hunt," instruct students to "research the availability of condoms from a local store or other resources."
It goes on to tell students to complete the remainder of the worksheet by providing the names of the store they found condoms including giving its address and business hours.
It also asks students to list "what kinds of condoms" were sold at the stores they visited.
Unusual Scavenger Hunt
Then it asks students to answer about the unusual scavenger hunt. "How comfortable would you feel getting condoms here," one question asks.
It then provides students with multiple choices to choose from ranging from very comfortable to very uncomfortable.
The final question on the assignment asks students if they would "recommend that a friend buy condoms here" and explain their answer.
The last part of the assignment is called "Self-Check" with two options to choose from.
One of the options states "I provide all the information about obtaining condoms." The second states "I explained why I would or wouldn't recommend this resource to a friend."
Other assignments out of the workbook include one entitled "Harley and Drew" for which students are asked to answer questions about sexual encounters between two friends when one invites the other over to his house where he is babysitting his little brother.
Another is a group assignment involving a matching card game of sexual terms including several transgender and homosexual terms and expressions.
Unhappy Parents
"Schools are bastardizing childhood innocence with these assignments," Nicole Solas, a senior fellow at the Independent Women's Forum told The Epoch Times.
Read more here...
Loading...