---
Shots Fired: Twitter Explores Lawsuit Against Pro-Censorship Operatives
Twitter parent company X corp is exploring a lawsuit against the Center for Countering Digital Hate (CCDH), a UK-based dark money nonprofit run by a far-left British Labour Party operative named Imran Ahmed.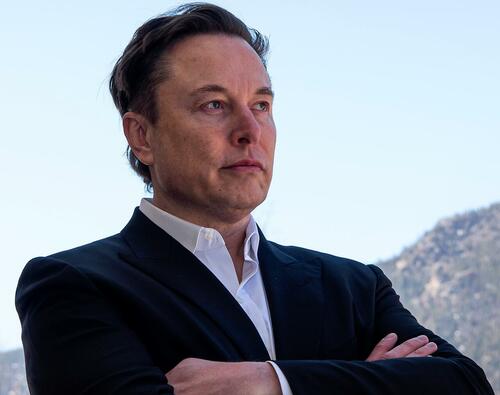 Earlier this month journalist Paul Thacker dropped a Twitter files exposé via The Disinformation Chronicle in which we learn that pre-Musk Twitter employees took action against several conservative accouints after the CCDH released a report alleging that just 12 accounts produced the majority of anti-vaccine disinformation on social media.
Facebook, meanwhile, rejected the report, saying in a statement that "There isn't any evidence to support this claim."
Who is funding this organization? They spread disinformation and push censorship, while claiming the opposite. Truly evil.

— Elon Musk (@elonmusk) July 18, 2023
A similar lack of evidence underpins a July 20 letter from "X" attorneys to CCDH and its CEO, Ahmed, which it accused of targeting Twitter with multiple unfounded accusations in an attempt to hurt the company financially.
The letter cites a June CCDH report titled "Twitter Fails To Act On 99% Of Twitter Blue Accounts Tweeting Hate," which X says was "false, misleading or both."
"It has come to our attention that you and your organization, the Center for Countering Digital Hate … have made a series of troubling and baseless claims that appear calculated to harm Twitter generally, and its digital advertising business specifically," reads the letter (via Paul Thacker). "CCDH regularly posts articles making inflammatory, outrageous, and false or misleading assertions about Twitter and its operations, which CCDH holds out to the general public as supported by 'research."
X is also asserting that CCDH is funded by Twitter competitors - a claim they have denied, the NYT reports.
Ahmed took to Twitter to complain, writing "Threatening independent watchdogs that inform the public about wrongdoing is the kind of thing tyrants do."
To which Thacker asks: "Why is this guy in America? Who funds him?"
Good question. This appears to be foreign government interference.

Can't wait to get their donors under deposition!

— Elon Musk (@elonmusk) July 31, 2023
Who is Imran Ahmed? As Thacker writes:
Started by Imran Ahmed, the Center for Countering Digital Hate (CCDH) sprang out of nowhere in late 2017 or early 2018. At the time, Ahmed was leaving a job as a political advisor to members of the British Labour Party and had just written a book.

As we chronicle in our just published book The New Serfdom, the dominance of market fundamentalism has been a disastrous experiment that has ripped up social cohesion and solidarity while the gap between the 1 per cent and the 99 per cent has soared to levels not seen since the beginning of the last century. Home ownership, secure employment and fair wages seem like relics of a bygone era. Meanwhile exploitative workplace practices have created a new serfdom leaving many people trapped in insecure, unfulfilling and underpaid work with no escape route.

How this background as a political operative prepared Ahmed to brand himself as an expert in disinformation is unclear. His LinkedIn account makes no mention of his work as a political operative in England, although his biography at CCDH states that he is an "authority on social and psychological malignancies on social media, such as identity-based hate, extremism, disinformation, and conspiracy theories."

Ahmed now lives in Washington DC and his organization does not provide a list of funders.

In early 2021, CCDH posted a report titled "The Disinformation Dozen" that alleged the majority of COVID vaccine disinformation came from just 12 accounts, including Robert F. Kennedy Jr. Ahmed released the report just as the Biden administration began their COVID vaccine rollout and shortly before the House held hearings on disinformation at social media companies.

Twitter officials began sharing Ahmed's findings, soon after CCDH released them that March. "COVID-19 misinfo enforcement team is planning on taking action on a handful of accounts surfaced by the CCDH report," reads a March 31 email, noting that Ahmded's report was released right before the House held a hearing on disinformation where Facebook's Mark Zuckeberg and Twitter's Jack Dorsy both testified, along with Google CEO Sundar Pichai.
7. Twitter officials discussed taking action based on the CCDH report. "COVID-19 misinfo enforcement team is planning on taking action on a handful of accounts surfaced by the CCDH report." pic.twitter.com/khTr1w6GhF

— Paul D. Thacker (@thackerpd) July 18, 2023
Reactions abound:
Any friend of Adam Schiff is not a friend of Americahttps://t.co/dz4Mfn9Qlf

— American Voter 🇺🇸 (@AmericanVoterUS) July 31, 2023
CCDH's former Head of Communications is a self-described "CIA operative" in her own Twitter bio (!!) with an extensive history of NATO operations:

'Covert operations, intelligence & disinformation'https://t.co/lH32ugKEhl pic.twitter.com/jC3T7CYa2O

— Mike Benz (@MikeBenzCyber) July 18, 2023
Lol guess we will see if grifter Ahmed's donation funders want to fund his trips to court.

— ⚡️Pegasus10🦄 (@Pegasus10000069) July 31, 2023
Loading...