---
Spain Advances 'Menstrual Leave' Legislation For Women Experiencing Period Cramps
Spanish lawmakers in the lower house last Thursday approved a bill which would grant paid medical leave for women who say they're experiencing period cramps - which, if passed, would make it the first such legislation in Europe.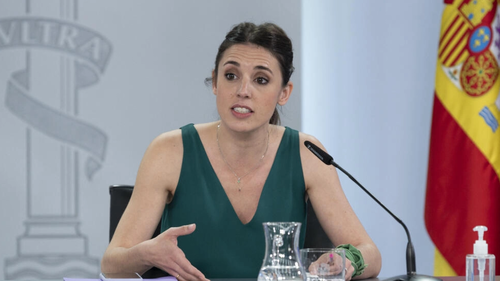 According to Spain's left-wing government, the legislation - which passed by a margin of 190 for, and 154 against (with five abstentions), the legislation is aimed at 'breaking a taboo' on the subject, France24 reports.
"The subject of periods shouldn't be seen as taboo, something that is just a private matter, but rather something that the state and government addresses like a public health issue," said Ophélie Latil, a member of feminist organisation Georgette Sand.
The benefit is currently offered in Japan, Indonesia and Zambia, as well as a few other countries.
The bill will next go to the Senate, which can make changes before sending it back to the lower house, which can then pass it into law.
The legislation entitles workers experiencing period pain to as much time off as they need, with the state's social security system – and not employers – picking up the tab.

As with paid leave for other health reasons, it must be approved by a doctor.

Spanish Equality Minister Irene Montero hailed the move as a step forward in addressing a health problem that has been largely swept under the carpet until now. -France24
"We are recognising menstrual issues as part of the right to health and we are fighting against both the stigma and the silence," Montero told AFP.
French feminists say it doesn't go far enough.
"It's good that women who have painful periods can take time off," said Yasmine Candau, president of EndoFrance. "But simply offering a few days off every month without following it up with measures that will lead to treatment or care is not going to solve the problem and is insufficient for women who suffer from painful periods and conditions like endometriosis."
Seriously?
"I think there is good intention behind this law, but I'm personally afraid that it will have negative effects on women," said Fabienne El-Khoury, a spokeswoman for the feminist association Osez le Féminisme (Dare to be Feminist), who says that it's "sending the message that pain is normal, thus making women's pain invisible and normalised."
What?
According to Latil, the feminist from Georgette Sand, "If we send home women suffering from painful periods, we're merely hiding the problem rather than trying to resolve the problem."
Ok, we're out. Feel free to read the rest here.
Loading...