Someone has been watching too many reruns of The Shawshenk Redemption.
In a dramatic prison escape that would make both Andy Dufresne and El Chapo proud, no less than 75 prisoners, all members of a violent Brazilian gang - one of South America's most notorious - which also included six contract killers, launched what Bloomberg called a "spectacular jail break" in Paraguay.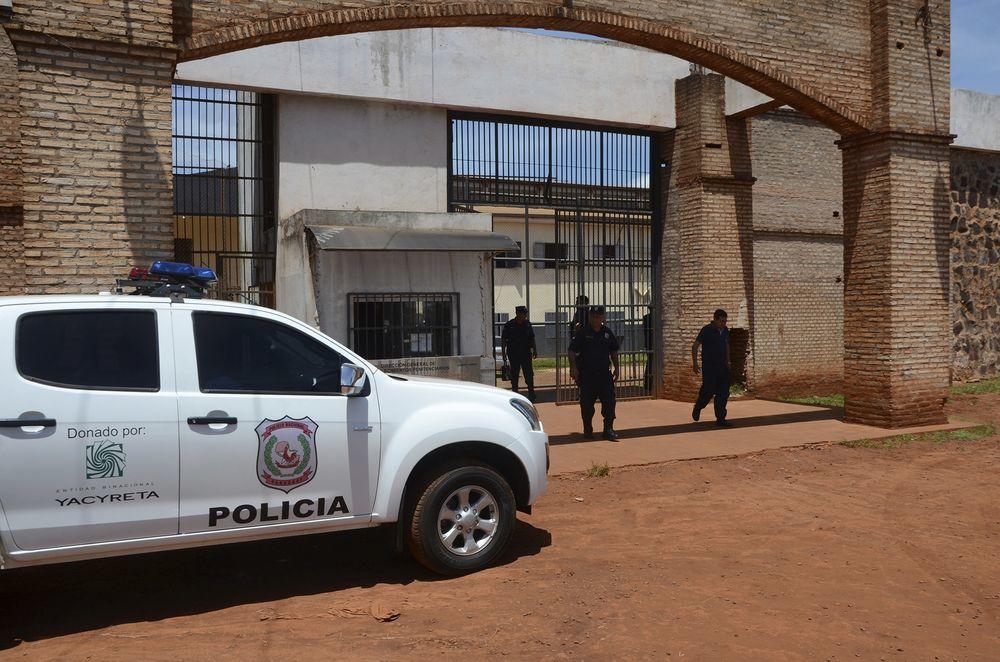 According to the newspaper ABC, the prisoners pulled a page out of one of Stephen King's most popular stories, and fled through a large tunnel.
Un túnel, que no pudo haber sido cavado de un día para el otro, sirvió para que decenas de reos del PCC escapen de la penitenciaría de Pedro Juan Caballero.https://t.co/3BCJV65d3o#NPY #NosConecta

— NPY Oficial (@npyoficial) January 19, 2020
Or maybe they didn't, because as the country's Interior Minister Euclides Acevedo told the TV station Telefuturo, the tunnel, which started in a cell and ended outside the prison walls, may have been a decoy to mask the fact that most of the escapees simply walked out of the main door. And as an indication of the sheer chaos and corruption in Latin America's penal system, investigators believe some of the former inmates may even have left the prison in previous days.
The escaped prisoners were members of the drug gang First Command of the Capital, known as PCC, Justice Minister Cecilia Perez told Telefuturo; the gang, sporting more than 10,000 members, is one of Brazil's largest criminal organizations. The PCC dominates the drug trade and prisons in Sao Paulo and in recent years has expanded its operations into other countries including Paraguay; in 2012, the group unleashed a wave of violence that included more than 200 murders in protest of the election of Fernando Haddad as Sao Paulo's mayor.
After the escape, no less than five prison guards were arrested and the head of the prison - who was conveniently on holiday at the time - as been fired, news channel NPY reported.
That said, if Andy Dufresne's historic jailbreak was indeed the inspiration for the escape, then the Paraguay version appears to have been the work of rank amateurs: as Bloomberg notes, the tunnel was the work of days if not weeks, as the amount of soil shifted could not have passed unnoticed and was easily visible from the prison corridor, Perez explained as television images showed dozens of bags of soil piled up in a cell.
Así es el túnel por el que escaparon más de 90 reclusos de la cárcel de Pedro Juan Caballero. Todos son miembros del Primer Comando Capital (PCC).

Fotos: Gentileza
EN VIVO: https://t.co/5sX0W0217z
#TelefuturoPy #LaLupaPy pic.twitter.com/H17gyABWBx

— Telefuturo Informa (@TelefuturoInfo) January 19, 2020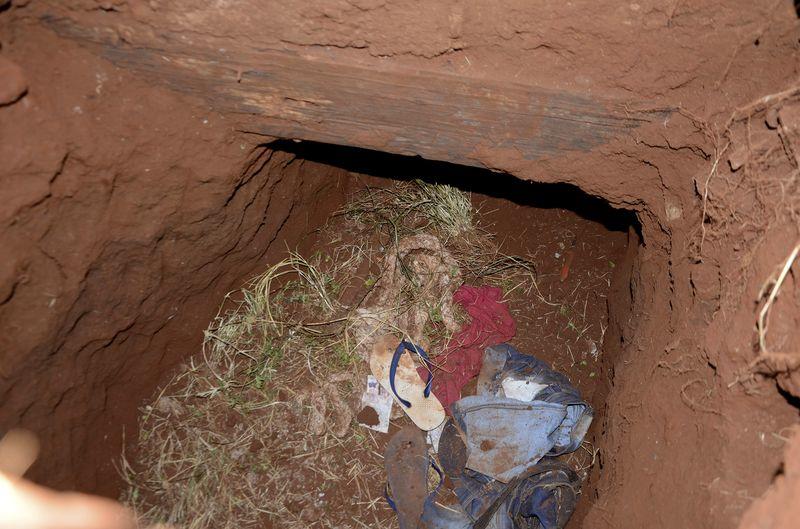 Yet even if this particular escape was more luck than skill, we are confident the same group will have ample opportunity to show off its capabilities in the near future. According to InSight Crime, which investigates organized crime in Latin America, the PCC has also been blamed for several large heists including the biggest armed robbery in Paraguay's history, in which the headquarters of security company Prosegur in Ciudad del Este was attacked by a gunmen who broke in using long tunnels and walked away with $40 million in an assault that was carried out with a wide array of weapons, including AK 47s, C4 explosives, infrared weapons, snipers and even anti-aircraft guns and a helicopter. We described that particular robbery in April 2017 in "In "Spectacular Heist" Dozens Of Heavily-Armed Robbers Steal $40 Million From Paraguay Vault."
In 2017, the Wall Street Journal reported that the PCC was trying to recruit members of Colombia's FARC rebel group for their expertise in heavy weaponry.