---
'Gun-Toting' St. Louis Lawyers Will Appear At Next Week's Republican National Convention
With the DNC snooze-fest fading in the rear view mirror already, focus now turns to the upcoming Republican National Convention that will take place next week.
On the guest list of those attending will be none other than Mark and Patricia McCloskey, the St. Louis couple who famously took to their front lawn, guns drawn, to protect their property from a group of protesters. They are expected to express their support for President Trump during the upcoming virtual convention, according to the NY Post. 
Recall, the St. Louis couple made headlines in June for displaying firearms in front of their home as a group of BLM activists marched towards the Mayor's house. They were later charged with felony unlawful use of a weapon and fourth-degree assault.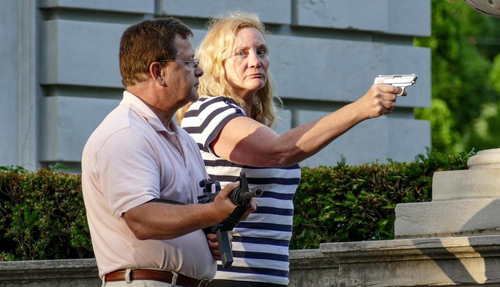 St. Louis' top prosecutor, Circuit Attorney Kim Gardner, announced last month that she would be filing charges:
A St. Louis couple defends their home with guns as protesters march through their neighborhood:pic.twitter.com/LqzvrBSREu

— Alex Salvi (@alexsalvinews) June 29, 2020
"It is illegal to wave weapons in a threatening manner -- that is unlawful in the city of St. Louis," Gardner said in a statement, adding that she was recommending community service in lieu of up to four years in prison, according to Politico.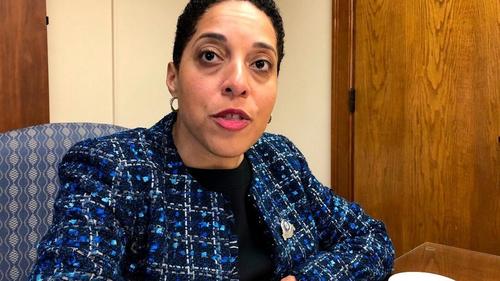 The McCloskey's defenders - including several GOP leaders, President Trump and  others have urged Attorney General William Barr to investigate Gardner - while Missouri Gov. Mike Parson (R) said in a radio interview last month that he would likely pardon the McCloskeys if they were charged and convicted.
He later called the charges "a chilling effect on Missourians' exercising the right to self-defense."
The McCloskeys have repeatedly said they were defending themselves as tensions have flared during destructive and violent BLM riots across the country.
Last month, St. Louis authorities raided the McCloskey residence, confiscating the AR-15 used by Mark McCloskey. The couple said their attorney was in possession of the pistol Patricia McCloskey brandished during the confrontation.