---
States Stop Credit Card Companies From Tracking Gun Purchases, Though It May Not Last
Authored by Patricia Tolson via The Epoch Times (emphasis ours),
Credit card companies were preparing to track the purchase of firearms and ammunition of every American citizen. While a flurry of bills lobbed by state legislators caused all of them to reconsider those plans, it may only be a temporary victory.
Almost one year ago, an effort was launched to create a new Merchant Category Code (MCC) to track the purchases of firearms and ammunition. However, inspired by the uproar of Second Amendment constituents, Republicans in the United States Senate, as well as lawmakers in several states, have launched legislative efforts that have successfully shut them down—for now.
On March 21, United States Sen. John Thune (R-S.D.) introduced SB 898. This bill prohibits the Internal Revenue Service from auditing a taxpayer based on the MCCs.
So far, seven states have joined the resistance.
On March 29, West Virginia Gov. Jim Justice approved House Bill 2004. In summary, the measure will "prevent the use of payment card processing systems for surveillance of Second Amendment activity and discriminatory conduct." The bill would also preclude financial institutions that violate this law from qualification in bidding on state contracts.
On April 6, Idaho Gov. Brad Little signed House Bill 295 into law, also prohibiting financial institutions from using MCCs to identify or track firearms purchases.
On April 16, Mississippi Gov. Tate Reeves approved HB1110. In addition to prohibiting the use of MCCs to identify or track firearms purchases in Mississippi, the measure prohibits state governmental agencies as well as public or private individuals from keeping any record or list of privately owned firearms or their owners. The legislation also warns that data collected from this MCC would almost inevitably end up in some federal government databases.
On April 29, North Dakota Gov. Doug Burgum signed HB1487 (pdf).
On May 12, Florida Gov. Ron DeSantis approved CS/SB 214.
On May 19, Montana Gov. Greg Gianforte signed SB359 into law.
On June 10, Texas Gov. Greg Abbott signed HB2837, which will become effective on Sept. 1. The measure will prohibit financial institutions operating in Texas from requiring or assigning a firearms code, defined as "any merchant category code approved by the International Organization for Standardization for a firearms retailer, including Merchant Category Code 5723."
On July 13, California's legislators introduced a gutted and amended version of Assembly Bill 1587, originally introduced on Feb. 17 as a measure about the state's Health and Safety Code regarding multifamily housing, which now requires credit card issuers to use the MCC unique to retailers of firearms and ammunition.
'They're Not Finished'
West Virginia Delegate Chris Phillips (R) called the legislative effort in his state "a caucus priority."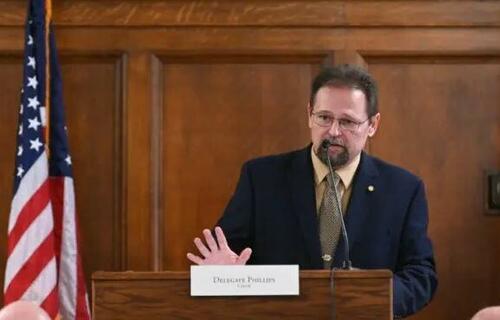 "I think it's vitally important that we protect citizen's Constitutional rights from intrusion by government and big business," Mr. Phillips explained.
He also believes that such an MCC "would have a chilling effect" on an individual's willingness to risk purchasing a firearm and a retailer's willingness to sell them.
"We've seen a lot of gun dealers being targeted by credit card companies that refuse to process transactions for them," he said. "This opens that door far wider for that, I'm afraid."
Mr. Phillips also suggests the MCC effort has more to do with restricting gun rights than preventing any shootings.
"Unfortunately, I'm afraid the aim of gun control advocates isn't stopping mass shootings, it's gun control, and they will piecemeal it and take every inch they get until they take a mile," he said.
Idaho Rep. Ted Hill (R) said, "The whole idea was clearly a back door surveillance mechanism for lawful gun owners," that "isn't going to solve anything else but that."
While the bill got "a lot of pushback from the banks," Mr. Hill said it was "overwhelmingly passed," with 62 of Idaho's 70 delegates voting in support of the measure.
While those pushing the MCC appear to have backed down, Mr. Hill firmly believes "they're not finished."
"The Credit Card companies have been backing out on this initiative to track these codes as the penalties are significant and the risk is high," said Mr. Hill. "It's a short-term victory for now. We suspect that they will try again. They will try to figure out another way to do it."
The Background
On September 9, the Switzerland-based International Organization for Standardization (ISO) announced that it would create a new MCC specific to merchants who sell firearms and ammunition.
As explained by Merchant Maverick, an MCC is a four-digit number that identifies a type of business and the sort of goods or services they provide. MCCs are assigned by credit card companies and can affect the fees a card user is charged for credit card purchases. While the ISO determines MCC codes and their meanings, it is the credit card companies that assign the codes to individual merchants.
Those codes are then used by banks and payment service providers to assess risk and establish fees.
According to its website, the ISO is "an independent, non-governmental international organization" comprised of 168 members. The ISO has a history of promoting guidance (pdf) for "social responsibility" and advocating the idea that "respect for society and environment" is the "right thing" to do.
Representing the United States in the ISO is the American National Standards Institute (ANSI). According to ANSI's 2023 Roster (pdf), Kristina Breen of Visa International Service Association is on the Board of Directors.
'Our Duty to Report Suspicious Activity'
The new code was in response to a petition by Amalgamated Bank, self-described as a conglomerate of "political animals" who support "hundreds of progressive political organizations, campaigns and candidates" like "Biden/Harris," "Warren Democrats," and "Nancy Pelosi."
Announcing the ISO's approval of the petition on Sept. 9, 2022, Priscilla Sims Brown, President and CEO of Amalgamated Bank, said, "We all have to do our part to stop gun violence, and it sometimes starts with illegal purchases of guns and ammunition."
Without explaining how the new MCC would "stop gun violence," Ms. Sims said, "The new code will allow us to fully comply with our duty to report suspicious activity and illegal gun sales to authorities without blocking or impeding legal gun sales."
"This action answers the call of millions of Americans who want safety from gun violence and we are proud to have led the broad coalition of advocates, shareholders, and elected officials that achieved this historic outcome," she said.
Second Amendment advocates say these codes will be used to intimidate gun owners and dealers will be used by banks to deny financial services to gun merchants. Those concerns are not unfounded.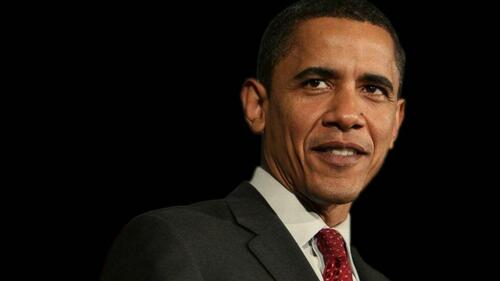 In 2019, gun dealers testified before Congress alleging that banks denied their loan applications because the gun industry had been blacklisted through an inter-agency initiative called Operation Choke Point, a secret program created under the administration of Barack Obama. The program—which involved the Federal Deposit Insurance Corporation, the Consumer Financial Protection Bureau, the Department of Justice, and additional government agencies—served to cut off banking and financial services for any business or industry the administration deemed to be political adversaries. The program ended when Mr. Obama left office.
On Sept. 20, 2022, a total of 24 attorneys general sent a letter (pdf) to the heads of credit card companies, banks, Congress, and President Joe Biden advising, "We will marshal the full scope of our lawful authority to protect our citizens and consumers from unlawful attempts to undermine their constitutional rights."
"Please keep that in mind as you consider whether to proceed with adopting and implementing this Merchant Category Code," the letter concluded.
The Credit Card Companies
On Sept. 13, 2022, Visa shared its perspective of the proposed MCC.
"We do not believe private companies should serve as moral arbiters," reads the statement in part. "Asking private companies to decide what legal products or services can or cannot be bought and from what store sets a dangerous precedent. Further, it would be an invasion of consumers' privacy for banks and payment networks to know each of our most personal purchasing habits. Visa is firmly against this."
According to its 2023 Roster (pdf), Kristina Breen of Visa International Service Association is on the Board of Directors.
In response to the litany of bills drafted in opposition to the new MCC, Visa announced in a March 9 update that "These legislative actions disrupt the intent of global standards and create significant confusion and legal uncertainty in the payments ecosystem regarding this code and its use, including with acquirers, issuers, merchants and payment networks. We have therefore decided to pause implementation of the MCC at this time."
Discover told Reason by email that it was also eliminating the new code, MCC 5723, from its April 1 Network Release.
American Express announced in a March Special Bulletin, "The pause of the enablement of the Merchant Category Code for Gun and Ammunition Shops, which was to be effective on April 14, 2023."
Citing the same reason, Mastercard also "decided to pause work on the implementation of the firearms-specific MCC."
'This Is Getting Overblown'
Amy Swearer, a senior legal fellow at The Heritage Foundation, understands "the concerns." But she believes "this is getting overblown on both sides both in terms of what gun control advocates claim the MCC is for and in terms of the actual threat that they pose."
"It won't accomplish any of the gun violence prevention strategies that gun control advocates claim," Ms. Swearer told The Epoch Times. "At the same time, it's limited in what it enables the government to do in terms of more restrictive gun controls or tracking gun sales than it already has the capacity to do."
She also noted the "variety of ways people can circumvent this."
"They can use a debit card. They can use cash," she said.
"Gun control advocates think that this would somehow allow credit card companies to flag what they call 'suspicious purchases," Ms. Swearer said. "But they never define what that means, what the next steps would be, or how that would actually lead to gun violence prevention in a way that's practical and effective without being completely insane and tyrannical and involve thousands of investigations into perfectly legitimate gun sales."
"That's part of the problem," Ms. Swearer asserted, saying that an MCC "can't tell you what was purchased."
"If you are trying to flag suspicious purchases, what constitutes a suspicious purchase when you don't know what the purchase was?" She asked rhetorically. "Was it a gun and ammo? Was it five guns on sale, or was it $600 worth of beef jerky and camping supplies? You just have no idea."
'Veiled Gun Control'
In a statement issued to The Epoch Times, the National Rifle Association (NRA) condemned the MCC effort.
"The NRA vehemently denounces the use of a firearm-specific Merchant Category Code (MCC), a clear infringement on the sacred Second Amendment rights of every American," said Billy McLaughlin, Digital Director and Spokesman for the Office of Executive Vice President Wayne Robert LaPierre, Jr. "Orchestrated by left-wing institutions and anti-gun lobbyists, this underhanded maneuver aims to bypass federal laws, effectively implementing a de facto national firearms registry and trampling the Constitution. Amid an environment where lawful gun sales already undergo rigorous scrutiny, this scheme represents an unprecedented assault on the privacy of law-abiding gun owners."
The NRA also commended the states of West Virginia, Idaho, Mississippi, North Dakota, Florida, Montana, and Texas "for their proactive legislation against the MCC intrusion," saying "their commitment to safeguarding liberties is inspiring and crucial in upholding our nation's values."
Katie Pointer Baney, the Managing Director of Government Affairs for the United States Concealed Carry Association (USCCA), reiterated the NRA's opinion, calling the MCC effort "veiled gun control."
"The new coding approved by the non-governmental agency called the ISO effectively takes firearms and ammunition purchases and codes them into a specific MCC in order to track those sales and to flag so-called suspicious or potential criminal activity," she explained, echoing Ms. Swearer's point of the measure's ambiguity.
"What are the criteria for suspicious activity, and how will flagging this prevent gun violence?"
"The USCCA is staunchly opposed to this effort," she asserted, adding that, while the credit card companies have backed down, "the conversation doesn't stop here."
"It's an important reminder to Americans why you need to continue to be involved in the legislative process and to ensure that your representatives are fighting to protect your Constitutional rights," Ms. Pointer Baney admonished. "This pause came because Americans across the country stood up and complained to their representatives and their state AGs. There was outrage over this proposal and it worked."
The Epoch Times reached out to Mastercard, Discover, Visa, American Express, the ISO, and the ANSI for comment.
Loading...