---
States To Sue Trump Over USPS Cuts As Pelosi Cancels Vacation For $25B Emergency Infusion
Over a dozen states are expected to sue the Trump administration as early as this week over cuts at the US Postal Service they claim could delay mail-in ballots for the November elections, according to Maryland Attorney General Brian Frosh.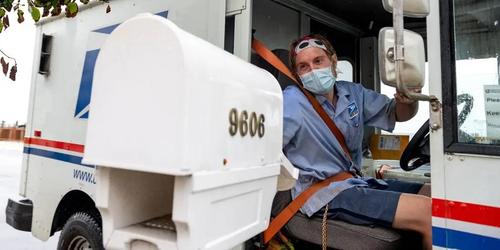 "We are talking with other AG offices and expecting to take action soon," he said, telling Reuters that he expects between 15 to 20 Democratic attorneys general will join in one - or possibly several lawsuits after exploring legal options.
Last week President Trump voiced his opposition to Democratic efforts to shoehorn funds for the Postal Service and election infrastructure into the next coronavirus relief package, while devoting a considerable amount of time on the theory that mail-in voting during the pandemic would lead to widespread voting fraud.
Earlier this month, Postmanster General Louis Dejoy announced 'sweeping overhaul' which Democrats have suggested could hinder mail-in voting and benefit President Trump.
Democrats have cited reductions in overtime, restrictions on extra mail transportation trips and new mail sorting and delivery policies as changes that threaten to slow mail delivery of ballots and other critical mail such as medicines. -Reuters
On Monday, Trump denied accusations that he was attempting to interfere with the USPS's ability to handle the massive influx of mail-in ballots expected due to the coronavirus.
"No, we're not tampering," Trump told Fox News in a Monday interview. "We want to make it run for less money, much better, always taking care of our postal workers."
Ohio Attorney General Dave Yost, a Republican, has asked Trump to postpone the operational changes until after the Nov. 3 elections. The post office is a "perennial drain on the Treasury," he said in a letter. "But making the radical changes only weeks before early voting begins - however fiscally well founded - would place the solvency of the Post Office above the legitimacy of the government itself." -Reuters
Meanwhile, House Speaker Nancy Pelosi (D-CA) put down the ice cream and called on the House to return early from August recess in order to vote on an emergency package for the $25 billion House Democrats included in their coronavirus bill in May - along with an additional $3.6 billion to fund election security.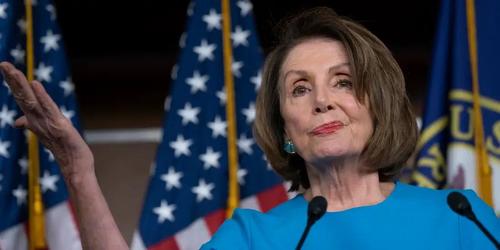 "The Postal Service is a pillar of our democracy, enshrined in the Constitution and essential for providing critical services: delivering prescriptions, Social Security checks, paychecks, tax returns and absentee ballots to millions of Americans, including in our most remote communities," Pelosi wrote in a Sunday statement announcing the early return from vacation.
"Alarmingly, across the nation, we see the devastating effects of the President's campaign to sabotage the election by manipulating the Postal Service to disenfranchise voters," the note continues.
Pelosi has called on other House members to join her in a Day of Action - appearing at their districts' post offices to protest the planned overhaul, according to Business Insider.
Senate Minority Leader Chuck Schumer (D-NY) has similarly called on Majority Leader Mitch McConnell (R-KY) to reconvene the Senate as well.
"I call on Leader McConnell to bring the Senate back into session to quickly act on the House's legislation that will undo the extensive damage Mr. DeJoy has done at the Postal Service so that people can get their paychecks, medicines, and other necessities delivered on time, and to ensure our elections will remain completely free and fair," reads a statement from Schumer.
Perhaps Democrats can simply organize BLM rallies at polling stations this November?