---
"Summer Of Strikes": 650,000 American Workers Threaten To Walk Off Job
Tensions between employees and employers are heating up this summer. Bloomberg reports 650,000 workers threaten to walk off the job and picket in the streets to secure improved benefits, wages, and other conditions amid the worst inflation storm in a generation. 
So why is 2023 shaping up to be one of the biggest years of strikes in the US since the 1970s? Well, it didn't happen overnight. Two years of negative real wage growth has crushed the working poor as they drained their savings and maxed out credit cards to make ends meet. 
Unionized workers have taken advantage of upcoming contract expirations with companies to bargain for better wages and benefits. Many unions say companies can boost wages because profits have been off the charts. 
This summer might go down in history as the "Summer of Strikes" because 650,000 American workers are threatening to walk off the job imminently (some have already hit the picket lines): 
A Bank of America analyst warned a United Auto Workers strike is at 90% odds of happening as union contracts with automakers Ford, General Motors, and Stellantis expire in September. Some logistics experts believe Teamsters will reach a deal with UPS, but that deadline (July 31) is quickly approaching.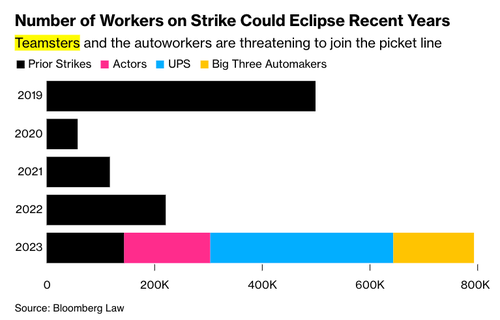 Labor historian Nelson Lichtenstein, who leads the University of California, Santa Barbara's Center for the Study of Work, Labor, and Democracy, said this summer could "be the biggest moment of striking, really, since the 1970s." 
What's shaping up to be a summer of strikes comes as inflation spiked to levels not seen since the 1970s. The good news is that it has cooled in recent quarters.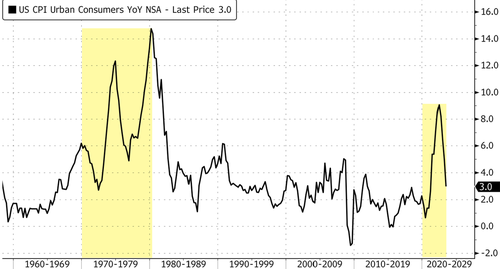 Still, two years of negative real wage growth crushed the working poor -- many are in rough financial shape.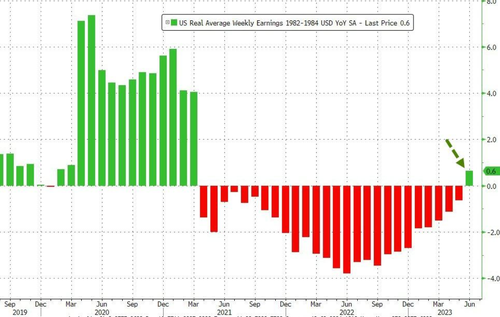 So far, strikes have not had a broad economic impact, but that could change overnight. Increasing labor actions are happening across the Western world, also in Europe, for the same reason in the US, due to a cost-of-living crisis sparked by high inflation. 
Loading...