---
Suspect Arrested In Ambush Shooting Of LA Cops
A man from Compton, California has been arrested and charged in the shooting of two Los Angeles Sheriff's deputies in a September 12 ambush, according to a Wednesday announcement by authorities.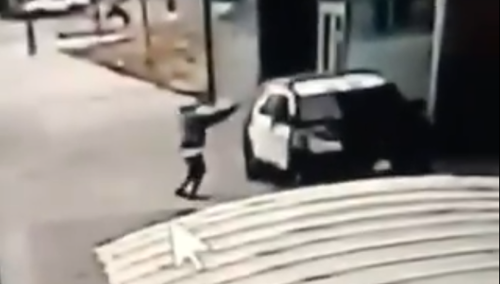 36-year-old Deonte Lee Murray will be arraigned Wednesday afternoon on two counts each of willful, deliberate and premeditated attempted murder of a peace officer as well as possession of a firearm by a felon, according to District Attorney Jackie Lacey.
"They became victims of a violent crime for one reason: They were doing their job and they were wearing a badge," said Lacey.
Murray's bail was recommended at $6.15 million. He faces life in prison if convicted on all charges.
Video footage shows a man, suspected to be Murray, approaching a parked patrol car at a Compton transit station and fire a pistol into the passenger side of the car before running away.
Update: The gunman walked up on the deputies and opened fire without warning or provocation. pic.twitter.com/cBQjyKkoxJ

— LA County Sheriffs (@LASDHQ) September 13, 2020
Both deputies received serious head wounds, but both survived and have been discharged from the hospital. The deputies, who have not been identified by name, were described as a 31-year-old female officer who is a mother and a 24-year-old man, police said. -Reuters
"We knew that he was a violent offender, was accused of stealing a black Mercedes-Benz and lived in the area. However, there was insufficient evidence to support an arrest, much less a criminal filing for the charge of attempted murder on a peace officer and to label him in the media as the person responsible," said the sheriff's homicide captain, Kent Wegener. "Additionally, bringing the public focus on him at that point of the investigation may have influenced the pending witness interviews and further compromised the mission of solving the attempted murder of the deputies."
"As the investigation progressed, we gathered sufficient evidence to substantiate not only the arrest but the filing of criminal charges in this case."