---
Sweden Bans Non-Woke Funds From $90 Billion Pension Pot
As Sweden looks to reorganize its embattled 1 trillion kronor ($90 billion) pension system following an embezzlement scandal, the office overseeing the process says it won't accept applications from asset managers that don't incorporate ESG (Environmental, Social and Governance) into their strategies.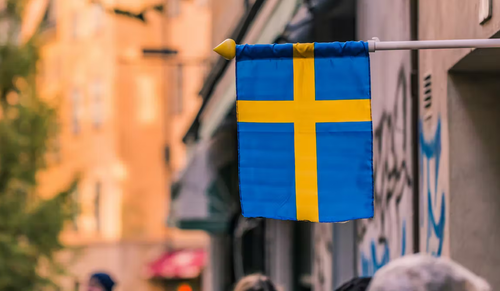 "Unlike in the current system, there will be a requirement that the manager systematically integrates sustainability aspects into its operations," said Erikl Fransson, executive director of the Swedish Fund Selection Agency, Bloomberg reports.
The move underscores the wildly divergent approaches different jurisdictions are taking as they figure out how big a role ESG should play in mainstream investing. In Europe, ESG is currently being hardwired into financial regulations. In the US, lawmakers just voted to block the pension industry from taking ESG risks into account.

The decision only affects pensions under the state's control. Sweden's private pensions market has made headlines after it emerged that Alecta, which oversees more than $100 billion in retirement savings, was the fourth-biggest shareholder of the now collapsed Silicon Valley Bank. -Bloomberg
So now, ESG requirements will be enshrined into law for pension managers, which must show an "exemplary approach to sustainability through responsible investment and responsible ownership."
If an international investment firm is interested in applying for the pool of pension savings - which represents around 10% of Sweden's overall public retirement funds - they need to be able to document their fealty to the ESG movement, including proving they have processes in place to prevent funds from being linked to various international agreements such as the OECD's guidelines for multinational corporations, the UN Global Compact, and the UN's guiding principles for human rights.
What's more, firms will need to have their investment products registered as ESG funds under Articles 8 and 9 of Europe's Sustainable Finance Disclosure Regulation, according to the above-linked draft.
Approximately 150 funds will be chosen sometime in the second quarter of 2023 for the new framework, which was dogged with widespread fraud that cost taxpayers at least 2.8 billion kronor.
New investment managers will also face reviews "on an ongoing basis" to ensure that they remain dedicated to the "requirements that will appear in the fund agreement," including a rule stipulating that they can prove they're responsible custodians if they also track indexes.
"If the requirements are not met, it is a breach of contract which can lead to the fund not being allowed to remain on the fund market," according to Fransson.
Loading...