---
Hispanic Texas Shooter Scouted Outlet Mall For Weeks, Had Nazi Tattoos
Social media posts by the mass murderer who killed eight innocent shoppers and wounded several more at a huge outdoor mall in Allen, Texas reveal that he scouted the site of his crime for weeks in advance, and had a penchant for Nazi imagery and ideology.
Just after 3:30 on Saturday afternoon, 33-year-old Mauricio Garcia approached a busy sidewalk at Allen Premium Outlets in a silver sedan, exited, and began killing people with an AR-15 rifle. He was shot to death by a police officer who was in the vicinity to handle an unrelated matter.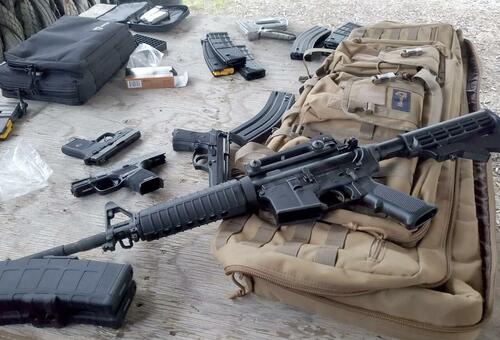 Now, investigators and journalists poring over Garcia's social media posts are finding that the Hispanic man embraced Nazi themes -- to the extent of adorning his body with swastika and "SS" tattoos -- and also lashed out at women.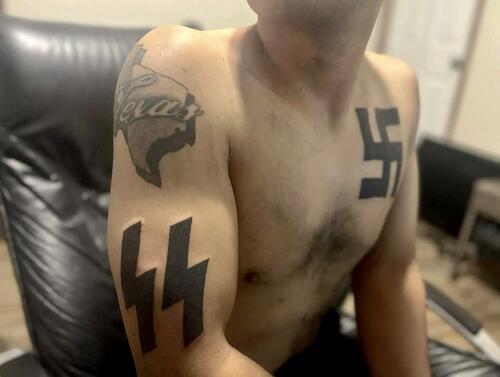 In one of his posts, Garcia argued that Latinos are white people, last month offering as an example Nick Fuentes, who has a half-Mexican father. "I think I even read in the news Hispanics could be the new white supremist [sic]," he wrote. "Just the other day this black dude told me the line is blurring. He can't tell the difference anymore. Someone would look white but their [sic] actually Hispanic."
For weeks leading up to his attack, he posted dozens of photos of the Allen Premium Outlets, as well as screenshots of Google data that appeared to have highlighted the busiest hours for the enormous shopping center about 25 miles north of Dallas.
On the day of his murder spree, he uploaded a video showing him removing a Scream mask and asking, "Not quite what you were expecting, huh?" 
In other posts, he reportedly: 
Praised the female-to-male trans nut-job who killed six people at a Christian school in Nashville

Wrote approvingly of Adolph Hitler

Said he was originally from Mexico

Described mass shootings as a sport

Posted receipts indicating he spent over $3,200 on three firearms in June

Shared a photo of a tactical vest with an RWDS (Right Wing Death Squad) patch; this was posted before the shooting

Spewed anger toward women in a manner consistent with what's found in "involuntary celibate" discussions; he also applauded a 2014 murder spree by an "incel"

Said Jews had "engineered society so that men cannot mate with a woman"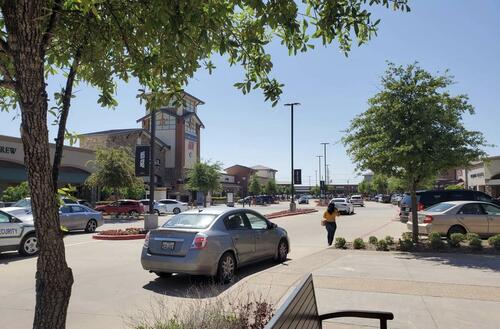 According to the US Army, Garcia enlisted in June 2008 but was ejected after three months due to an unspecified mental health condition. 
He had been living in an extended-stay hotel, the address of which was on his drivers license. In his room, authorities found ammunition, a holstered knife and handcuffs and several handwritten notes.  In one of his last social media posts, he said his mental health was beyond the point where a psychologist could do any good.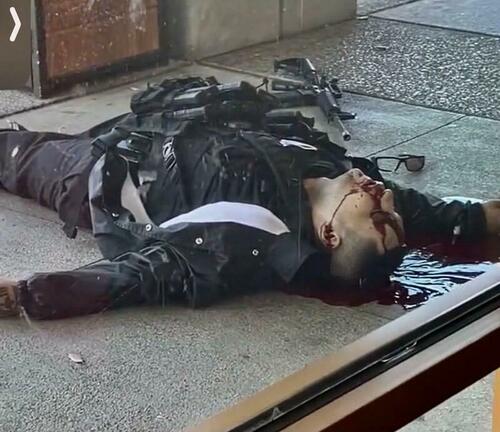 Meanwhile, in a surprise move on Monday, the Texas House Select Committee on Community Safety voted 8-5 to advance a bill that would make it illegal for Texans under age 21 to buy "certain semiautomatic rifles," specifically, those with a caliber greater than .22 and which accept detachable magazines. The May 2022 massacre at Robb Elementary School in Uvalde, Texas was perpetrated by an 18-year-old. 
Loading...