---
There Were At Least 13 Campus Hate-Crime Hoaxes This School Year
Authored by Matt Lamb via The College Fix,
The 2022-23 school year saw 13 hate crime hoaxes and six questionable claims, according to a College Fix analysis.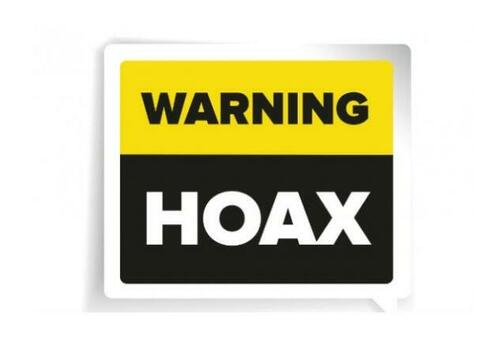 Sports competitions continue to oddly be a source for race hoaxes, despite the omnipresence of phones that can capture alleged racial slurs.
Pennsylvania State University fans found themselves falsely accused of using racial slurs against Rutgers University's men's basketball team. "Further investigation into reported fan behavior at the Penn State versus Rutgers basketball game on [Feb. 26] has found that no apparent racial slurs were used by Penn State fans," the university announced.
By now, it should be clear that claims of racial slurs at sports games are likely not true.
The hoax that attracted the most attention of them all began in August, when Duke University volleyball player Rachel Richardson claimed that someone at a game against Brigham Young University kept yelling the n-word at her. This is actually two hate crime hoaxes, because her godmother also claimed that someone yelled the word every single time the black volleyball player went to serve.
The hoax led the University of South Carolina women's basketball coach to cancel a game against BYU, even after the hoax had been debunked. The University of Pacific canceled its game against BYU after the debunked hoax as well.
August was a busy time for hate crime hoaxes, as that is when a black female in a "head scarf" named Zaynab Bintabdul-Hadijakien was charged for an attack on the Black Cultural Center. UVA officials would not identify the suspect, and even a police report redacted her race, but The Fix dug around and found out she is a black female.
Even when a black Democrat at Harvard University stood accused of yelling a "homophobic slur" at a peer, LGBT students on campus blamed the pro-life club. This did not appear to be part of a rhetorical exercise, like when the president of MIT's student government perpetrated two campus hate-crime hoaxes, hanging posters and chalking slurs against LGBTQ people, Latinos and other "marginalized communities," to protest free speech.
He was not the only LGBT person who left slurs for others in his tribe. For example, a "non-binary" University of Connecticut student found "homophobic language" on a dorm room door – but the culprits were other LGBTQ students.
Other race hoaxes this school year include: the juvenile allegedly behind the bomb threats against historically black colleges and universities, a black man who trashed the University of Florida's Institute for Black Culture sign, and the claim that white students surrounded a black female student at Sam Houston State University and poured water on her.
The university told The Fix in September 2022 that police were "unable to verify" the claim.
Race hoaxes are trickling down to the high school level as well, including the "White Power" graffiti left by Hispanic gangs at an Idaho high school and the two black students who circulated a "racist anti-Black caricature"at a high school in Sacramento, a common place for hate crime hoaxes.
Not confirmed, but seems questionable
The school year also saw questionable claims of hate crimes which were never confirmed or disproven.
Most recently, The Fix reported that Eastern Washington University police closed an investigation into the n-word written on a mirror in a dance studio on campus. The Black Student Union reported finding the word after class.
LGBT individuals at Harvard University claimed they received an email, echoing the language used by hoax perpetrator Jussie Smollett, that Cambridge was "MAGA Country." Subsequent reporting by The Fix noted that the university quietly closed the investigation without telling anyone.
Similarly, American University would not divulge the race of the suspect who wrote "Black people suck."
Black students at Grinnell College in Iowa claimed there had been "14 vehicles" vandalized, though students never reported it to the local police department. Campus safety was informed, however.
However, sometimes hate crimes, or at least hateful acts between two races or religions, do occur.
A black individual and two white friends wrote a racial slur on a black student's dorm, although the police never charged anyone with a hate crime. Alston Willis was charged with harassment while the other individuals were given a warning for trespassing.
In a more serious crime, three black teens were charged with misdemeanor battery charges for assaulting a Chinese University of Wisconsin Madison student.
Finally, law enforcement closed an investigation into a racist letter allegedly sent to a University of Cincinnati Professor Antar Tichavakunda after he refused to answer questions from the police.
The scholar claimed he received a letter which advocated for America to be "ethnically cleansed" and claimed black people shouldn't be in school because "schools are for human beings not black afterbirth."
Special mention
While not exactly a campus hate crime in the sense that it was perpetrated by a student or professor or occurred at a school, special mention goes to the academics who rushed to blame a deadly attack on an LGBT club on the "right-wing" — however, the suspect, who recently pled guilty to five murder charges identifies as "non-binary."
"I have no doubt in the coming days we will learn that the motive of the 22 year old young person who turned to violence was influenced by hateful rhetoric online and within right-wing media," University at Buffalo Professor Ben Fabian commented soon after the shooting in a message to his peers.
That claim, like so many other hate crime allegations, has been debunked.
Loading...