---
"They're Sweeping It Under The Rug": FBI Accused Of Covering Up Rampant Sexual Misconduct Among Top Ranks
As if you didn't have any doubts before, it appears that everything may not be as buttoned-down as it appears a the Federal Bureau of Investigations.
In fact, a stunning new investigation has revealed "at least six sexual misconduct allegations involving senior FBI officials" over the last 5 years, inclusive of two new claims that have been lodged this week alone. The investigation, conducted by the Associated Press, found that each of the accused perpetrators of sexual misconduct "appears to have avoided discipline." Others were "transferred or retired", but were still allowed to keep their full pensions and benefits.
The latest claims come from a 17th woman who joined a federal lawsuit that alleges systemic sexual harassment at the FBI's training academy in Quantico, Virginia. The lawsuit claims that FBI instructors made "sexually charged" comments about women needing to "take their birth control to control their moods." 
In some cases, internal probes against the accused substantiated the claims made against them. The accused are then allowed anonymity, enabling them to "land on their feet" in the private sector after leaving the agency. One woman claimed that a special agent who retired without discipline in 2016 was able to open his own law firm after he "imprisoned, tortured, harassed, blackmailed, stalked and manipulated" her into having several "non-consensual sexual encounters".
The woman's attorney commented: "It is the policy and practice of the FBI and its OIG to allow senior executives accused of sexual assault to quietly retire with full benefits without prosecution." 
Other cases AP reviewed included "an assistant director and special agents in charge of entire field offices" and allegations that ran the gamut from "unwanted touching" to "sexual advances and coercion". 
A former FBI analyst who said her supervisor "licked her face" and "groped her" at a farewell party in 2017 said: "They're sweeping it under the rug. As the premier law enforcement organization that the FBI holds itself out to be, it's very disheartening when they allow people they know are criminals to retire and pursue careers in law enforcement-related fields."
Another incident involved an assistant director driving a female subordinate home after a happy hour, where he allegedly wrapped his arm around her waist and "moved his hand down onto her bottom" once they arrived at her apartment building. "Assistant directors should not be putting themselves in these situations," the accused admitted, while still disputing the woman's account. He retired in 2018 after an internal investigation substantiated the woman's claims.
The AP investigation noted that its count of "at least six" does not include a "growing number" of FBI supervisors that have "failed to report romantic relationships with subordinates in recent years".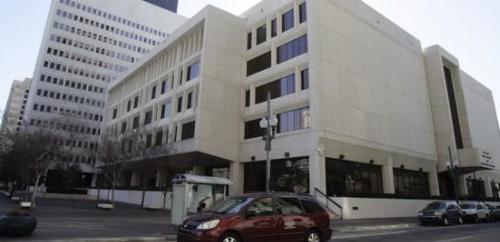 Now, congress is calling for whistleblower protections. U.S. Rep. Jackie Speier, a California Democrat, said: "They need a #MeToo moment. It's repugnant, and it underscores the fact that the FBI and many of our institutions are still good ol'-boy networks. It doesn't surprise me that, in terms of sexual assault and sexual harassment, they are still in the Dark Ages."
The FBI responded by saying it "maintains a zero-tolerance policy toward sexual harassment" and by saying that claims against supervisors have resulted in them being removed from positions while the cases were adjudicated internally. The agency said it looks at  "the credibility of the allegations, the severity of the conduct, and the rank and position of the individuals involved."
"Earlier this year, the Inspector General found that the special agent in charge of the Albany, New York, office, James N. Hendricks, sexually harassed eight subordinates at the FBI," the report continued.
Yet the last time the OIG did an "extensive probe" on the agency, it found 343 sexual misconduct offenses from 2009 to 2012, including three instances of "videotaping undressed women without consent."