---
Commission Changes Rules To Mute Microphones During Next Debate; Trump "Remains Committed" To Debate
Update (2050ET): According to the Trump Campaign, the president remains committed to the debate, regardless of the rule change.
Trump campaign statement on debate commission rule changes

"President Trump is committed to debating Joe Biden regardless of last minute rule changes from the biased commission in their latest attempt to provide advantage to their favored candidate.

This was supposed to be the foreign policy debate, so the President still looks forward to forcing Biden to answer the number one relevant question of whether he's been compromised by the Communist Party of China.

Why did Biden allow his son Hunter to sell access to him while he was vice president, and why were there Chinese payment arrangements for Joe himself worked out by Hunter and his sketchy partners?

If the media won't ask Joe Biden these questions, the President will, and there will be no escape for Biden."

- Bill Stepien, Trump 2020 campaign manager
With Biden 'hunkering down' to prepare, while Trump does 3 rallies a day, Thursday's debate is going to be must-watch TV.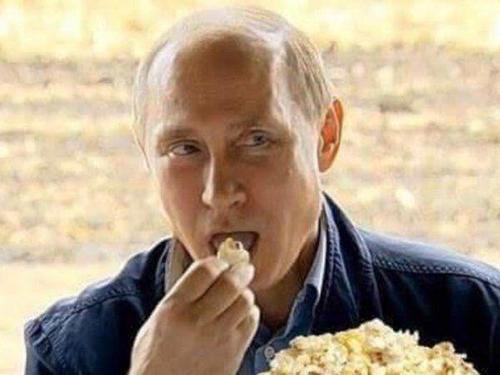 * * *
Update (1955ET): Just as was suspected by the Trump campaign earlier, the completely non-partisan Debate Commission has decide to not only drop 'Foreign Policy' from the topics for discussion during Thursday's debate but AP has now confirmed that the mics of the two candidates will be muted in order to allow two minutes of uninterrupted time per debate segment.
Full Statement from the Debate Commission:
Following the first presidential debate in Cleveland on September 29th, the Commission on Presidential Debates issued a statement that "additional structure should be added to the format of the remaining debates in order to ensure a more orderly discussion of the issues."

Since then, the Commission has considered the opinion of many who expressed concern that the debate fell short of expectations, depriving voters of the opportunity to be informed of the candidates' positions on the issues. They advocated a variety of changes that could be introduced for subsequent debates, including the turning off of microphones to avoid interruptions.

In considering this issue, the Commission is mindful of the distinction between enforcing rules already agreed upon by the candidates and making changes to the rules. The Commission has determined that it is appropriate to adopt measures intended to promote adherence to agreed upon rules and inappropriate to make changes to those rules.

Under the agreed upon debate rules, each candidate is to have two minutes of uninterrupted time to make remarks at the beginning of each 15 minute segment of the debate. These remarks are to be followed by a period of open discussion. Both campaigns this week again reaffirmed their agreement to the two-minute, uninterrupted rule.

The Commission is announcing today that in order to enforce this agreed upon rule, the only candidate whose microphone will be open during these two-minute periods is the candidate who has the floor under the rules.

For the balance of each segment, which by design is intended to be dedicated to open discussion, both candidates' microphones will be open.

During the times dedicated for open discussion, it is the hope of the Commission that the candidates will be respectful of each other's time, which will advance civil discourse for the benefit of the viewing public. As in the past, the moderator will apportion roughly equal amounts of time between the two speakers over the course of the 90 minutes. Time taken up during any interruptions will be returned to the other candidate.

We realize, after discussions with both campaigns, that neither campaign may be totally satisfied with the measures announced today. One may think they go too far, and one may think they do with the measures announced today. One may think they go too far, and one may think they do not go far enough. We are comfortable that these actions strike the right balance and that they are in the interest of the American people, for whom these debates are held.
We can only imagine how fast the mic will be 'accidentally' cut should President Trump decide to ask Biden about Hunter's laptop.
This seemed to sum things up rather succinctly...
1. Pathetic. 2. If you're not allowed to interact with your opponent, is it even really a debate anymore? 3. The @debates Commission might as well make it official and join the Biden campaign. https://t.co/lnQQhNOij5

— Andrew Surabian (@Surabees) October 19, 2020
We look forward to President Trump's response to this blatant attempt to rig the debate. Perhaps this is why they feel the need to 'adjust' the rules...
THANK YOU TUCSON, ARIZONA! Together, we are going to MAKE AMERICA GREAT AGAIN!! pic.twitter.com/GYB2zG0f4H

— Donald J. Trump (@realDonaldTrump) October 19, 2020
*  *  *
The Commission on Presidential Debates is meeting Monday afternoon to discuss potential rule changes for Thursday's debate between President Trump and Joe Biden, according to CNN.
"We are going to consider what changes we are going to make with regards to the debate on Thursday night," said one commission member, who added that there is also a chance that no changes will be made.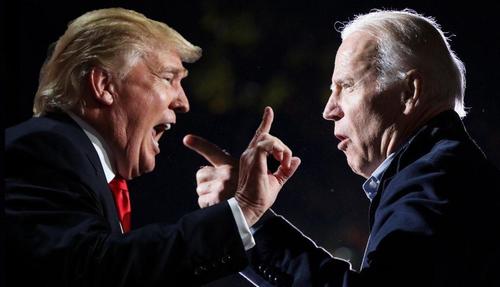 The Commission announced in late September that it would explore changes 'to ensure a more orderly discussion' following a heated first debate between Trump and Biden.
According to Trump campaign adviser Jason Miller, the commission may allow producers to "turn off the president's microphone whenever they want to, which again would be a gross violation of what we agreed to initially."
Trump campaign adviser Jason Miller on a call with reporters says he's hearing the debate commission may allow producers to "turn off the president's microphone whenever they want to, which again would be a gross violation of what we agreed to initially." https://t.co/2fwqta8FNP

— Geoff Bennett (@GeoffRBennett) October 19, 2020
Meanwhile, in the wake of the Hunter Biden laptop revelations - and in what we're sure is a coincidence, the Debate Commission has decided to ditch foreign policy as a topic for Thursday's face-off.
According to Miller, the Debate Commission "changed focus of final debate away from foreign policy so Joe Biden wouldn't have to answer to being compromised by the Chinese Communist Party, supporting endless wars and sending pallets of cash to Iran."
Good morning to everyone except Presidential Debate Commission members who changed focus of final debate away from foreign policy so Joe Biden wouldn't have to answer to being compromised by the Chinese Communist Party, supporting endless wars and sending pallets of cash to Iran.

— Jason Miller (@JasonMillerinDC) October 19, 2020
More via The National Pulse: 
The National Pulse understands that while "national security" has been included in the list of topics by moderator Kristen Welker, the campaigns had long been discussing the subject being the majority of the debate, rather than regurgitating on issues such as COVID, climate change, and race.
Those topics were both covered in the first debate, and in the substantive Vice Presidential debate which saw VP Mike Pence emerge unquestionably victorious over a hectoring Kamala Harris.
The Hunter Biden laptop and e-mails were initially reported by the New York Post last week, triggering a cavalcade of censorship by Big Tech firms, as well as a failure by reputable media outlets to ask Joe Biden about the distressing revelations contained within, such as Hunter's ties to Ukraine, to Moscow, and to the Chinese Communist Party.
Speaking to Maria Bartiromo on Fox News on Monday morning, Jason Miller added: "If the moderator doesn't bring [Hunter Biden's e-mails] up, I think you're safe to assume that the President will. Again, these are real simple questions that Joe Biden needs to answer to the American public. And keep in mind this is supposed to be a debate on foreign policy. I know the Debate Commission is trying to move the goal posts yet again and work in a bunch of other issues. We're going to talk about Biden's support for endless wars, talk about the piles of cash loaded up with billions of dollars and sent to Iran, and we're going to talk about all the foreign corruption, the foreign money that's been coming into the Biden family. If Joe Biden can't answer these real simple questions, you know he's running from something."
*  *  *
Meanwhile, the moderator for the third debate, Kristen Welker, has been added to the list of 'anti-Trump' debate moderators - with President Trump calling her "terrible and unfair" on Saturday in response to a New York Post article accusing her of having "deep Democrat ties."
On Monday, Fox News host Brian Kilmeade called Welker "often the most abrasive, most dismissive, most disrespectful reporter" in White House press briefings.
Brian Kilmeade is mad that NBC's Kristen Welker is going to moderate Thursday's debate, because her parents donated to Democrats and "she was a registered Democrat before," even though Kilmeade's colleague/first debate moderator Chris Wallace is currently a registered Democrat. pic.twitter.com/L59N2jZ7rl

— Bobby Lewis (@revrrlewis) October 19, 2020
Others have noted that she accidentally tipped off Hillary Clinton's Communications Director Jennifer Palmieri in 2016 about at least one question she was about to ask.
In March 2016 Welker was busted on live television tipping off Hillary Clinton's Communications Director Jennifer Palmieri about at least one question she planned to ask her during a post-debate interview in Michigan.https://t.co/5YD5TOADB9 pic.twitter.com/c3qTtwIG00

— Jon Levine (@LevineJonathan) October 17, 2020