---
President Trump Appoints VP Pence As Coronavirus Czar, Stocks Slide
Update (1845): In his long-awaited press conference, President Trump defended the White House's response to the coronavirus outbreak, insisted that he would accept whatever amount of crisis-response funds approved by Congress and appointed VP Mike to be his "Coronavirus Czar".
In the middle of Trump's presser, the Washington Post dropped a bombshell report, claiming that the latest US coronavirus case has been confirmed in Northern California, and that it was the first case with no clear path of origin. That case would be the US's 16th.
Trump started with an update on the 15 confirmed US cases that weren't infected aboard the Diamond Princess or in Wuhan, claiming that 8 of 15 have returned, only 1 is still in the hospital, and 5 have fully recovered.
On the subject of the emergency spending package, Trump said that "if Congress wants to give us more, we'll take it."
"We're requesting 2.5. Some Republicans would like us to get 4 and some Democrats want 8.5," he said.
Though he added that "hopefully we won't need too much because we've done a tremendous job," Trump said.
In one of the funnier moments, Trump remarked about the flu: "The flu kills between 25,000 to 60,000 people a year - that was shocking to me."
The president also stressed America's readiness for anything.
"We're very, very ready for this, for anything, whether it's going to be a breakout with larger proportions or whether we stay at that very low level," Trump said.
Moving on to the subject of a vaccine, Trump said he expected one would be finished "fairly rapidly."
"We have a lot of great quarantine facilities we're rapidly developing a vaccine and speaking to a the doctors we think this is something we can develop fairly rapidly."
Later in the presser, Dr. Fauci, the CDC's infectious-disease response head, noted during the presser that it will take at least six months for 'Phase One' trial to be conducted. Though this is the fastest we have ever gone from a  sequence of a virus to a trial, it will still take a year to a year and a half to come up with a vaccine. We will know soon if it works.
Dr. Anne Schuchat of the CDC also spoke, saying "the message is clear: more cases are expected... which explains why Dow futures are extending losses (below the lows of the day).
"We do expect more cases and this is a good time to prepare," she said.
HHS Secretary Azar also spoke, reiterating that that Americans, hospitals and local governments across the country should start to prepare in case coronavirus begins spreading more widely here.
After Trump announced his plan to appoint VP Mike Pence to lead the virus response, he invited Pence up to speak about his qualifications and his plan for leading the federal response. Pence cited his experience in dealing with the MERS outbreak in 2014 - Indiana was the first state to report a case in that instance."
As the Q&A began, Trump told a reporter that  "no I don't think it's inevitable" when asked by a reporter about the CDC's comments yesterday about the likelihood of "community" outbreaks. Trump answered another reporter's question, claiming the US may need t restrict travel from Italy and South Korea, though "this is not the right time."
The outbreak will impact US GDP, Trump acknowledged, though he said the impact "cannot really be determined."
One reporter asked Trump for his thoughts on the stock market's wild ride, which he blamed - in comic fashion - on the Dems.
"I think investors looked on stage last night and said if there's even a possibility that could happen - I think it takes a hit for that. I think the stock market will recover. the Economy is very strong. The consumer is doing better than they've ever done."
As for quarantine measures, Trump said he has plans for quarantines "on larger scale" if needed, though apparently the market didn't like that.
Stock futures moved lower during the presser as Trump spoke about the administration's virus-response plans: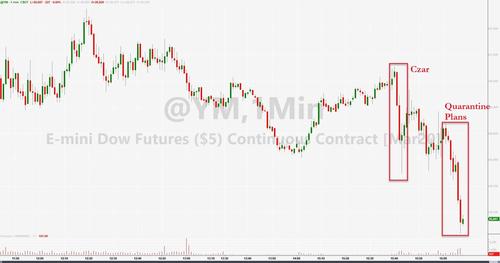 As the Q&A dragged on, Trump addressed the Olympics, and whether schools should start preparing for the virus.
Trump was also asked what he'd say to Americans planning a vacation, and that the games would go on.
"Hopefully, they're going to be able to do that. We think, we hope it's going to be in good shape by that time," Trump said.
"This ends, this is going to end. Hopefully it'll be sooner rather than later," Trump said. Travel companies whose stocks have fallen will pick their business back up then, he predicts.
As for whether schools should be prepared, Trump said "every aspect of our society should be prepared."
Trump also threw some shade at "incompetent" Nancy Pelosi.
"I think she's incompetent," Trump said of House Speaker Nancy Pelosi, who criticized his administration's response to the coronavirus.
Asked about the travel restrictions, Trump said he won't loosen travel restrictions on China at this time.
As for whether he think people are panicking, Trump said. "You don't want to see panic, because there's no reason to be panicked," Trump said.
Of course, Trump can't talk about a market selloff without bashing the Fed, which he did on Wednesday. Specifically, he said he was "not happy" with the Fed funds rate, and blamed the Fed, Boeing and GE for the market carnage, while also bashing the central bank for the strong dollar.
"I totally disagree with our Fed; I think our Fed has made a terrible mistake," Trump said.
Asked why Trump put Pence in charge of the virus response if Azar is doing such a good job (as Trump insisted following the news about the 'coronavirus czar' earlier today), Trump said Azar has other priorities on his plate, including drug pricing.
With reporters scrambling to think of every "gotcha" question imaginable, Trump was asked how he could possibly trust the Chinese after they lied during the early days of the epidemic. Trump dismissed these claims and insisted the US is still working with China, and that his relationship with Xi hasn't been impacted by the outbreak.
* * *
A day after he sought to minimize fears of the virus spreading widely across the U.S., President Trump is holding a White House press conference (pushed back from 1800ET to 1830ET) alongside experts from the Centers for Disease Control and Prevention.
Trump and members of his administration have been sending mixed messages about the virus (WH's Kudlow "contained", CDC's Messonnier "it's coming!") and we assume tonight will be to 'clarify' the message and attempt to calm markets (after another fall today.
Watch Live at 1830ET:
As AP reports, on Capitol Hill, senior lawmakers called for a bipartisan spending package that would give federal, state and local officials more resources. Congress in recent years took a similar approach with the opioid epidemic, pumping out federal dollars for treatment and prevention.
Senate Democratic Leader Chuck Schumer of New York unveiled an $8.5 billion coronavirus proposal. Schumer has been harshly critical of Trump's response to the outbreak, and his request - announced before the Democratic-controlled House Appropriations Committee has weighed in - rankled some Democrats hoping for quick, bipartisan action to address the crisis.
*  *  *
As we detailed earlier, having already urged the American public to 'buy the dip', just before another 900 point drop in the Dow, President Trump has decided to take matters into his own hands - the only way he knows how.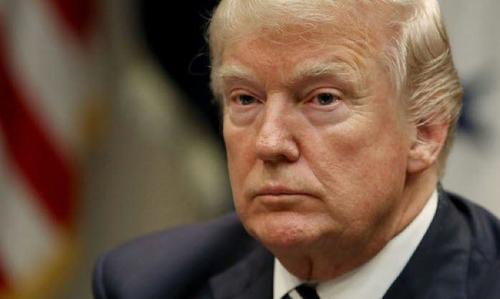 In a double tweet this morning, Trump announced he will hold a news conference at 6pmET to put the American people straight.,
"I will be having a News Conference at the White House, on this subject, today at 6:00 P.M. CDC representatives, and others, will be there. Thank you!"
The reason for his sudden need to address the public (aside from the 2000 points drop in the Dow) is that
"Low Ratings Fake News MSDNC (Comcast) & CNN are doing everything possible to make the Caronavirus look as bad as possible, including panicking markets, if possible. "
And responding to Democrats new narrative that The Trump administration is not doing enough, he lashed out:
"Likewise their incompetent Do Nothing Democrat comrades are all talk, no action. USA in great shape!"
One thing does make our eyebrows raise a little is the CDC official that raised what is somewhat unprecedented alerts yesterday has an interesting family linkage.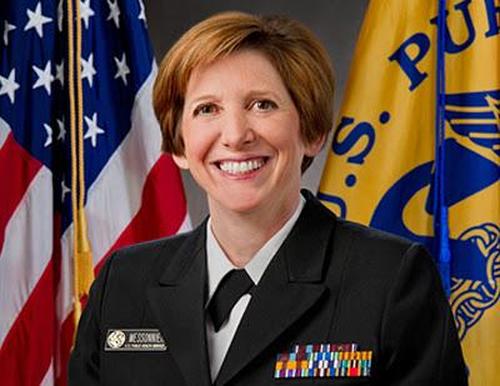 Dr. Nancy Messonnier, the CDC Director of the Center for the National Center for Immunization and Respiratory Diseases, warned ominously that:
"As more and more countries experience community spread, successful containment at our borders becomes harder and harder. It's not a question of if this will happen but when this will happen and how many people in this country will have severe illnesses.

...Disruption to everyday life might be severe...

...We are asking the American public to prepare for the expectation that this might be bad."
In addition, Messonnier warned that it may soon become necessary for schools and businesses to greatly restrict person to person contact...
The CDC outlined what schools and businesses will likely need to do if the COVID-19 virus becomes an epidemic outbreak in the U.S. Schools should consider dividing students into smaller groups or close and use "internet-based tele-schooling," Dr. Nancy Messonnier, director of the CDC's National Center for Immunization and Respiratory Diseases, told reporters on a conference call.

"For adults, businesses can replace in-person meetings with video or telephone conferences and increase teleworking options," Messonnier said.
Can you ever recall a top CDC official ever making statements this ominous?
Well, it turns out Dr. Nancy Messonnier is the sister of the former Deputy Attorney General Rod Rosenstein who appointed Special Counsel Robert Mueller.
Could she be part of the resistance?
Remember, it was reported that CDC employees cried when Trump was elected.