---
Trump To Host First 2024 Campaign Event With Graham, McMaster In South Carolina
Authored by Lorenz Duchamps via The Epoch Times (emphasis ours),
The campaign of former President Donald Trump announced on Tuesday that Sen. Lindsey Graham (R-S.C.) and Gov. Henry McMaster will join Trump on Jan. 28 as the Republican will make the first public appearance of his 2024 White House run.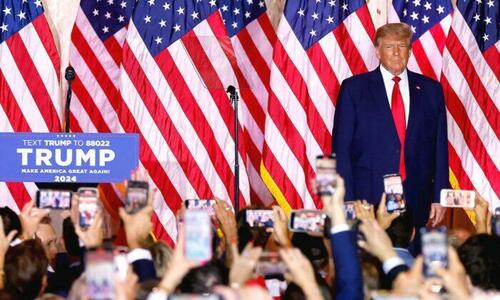 Last week, campaign spokesman Steven Cheung confirmed with the Associated Press (AP) that Trump will host an event in South Carolina later this month, but no specific details were immediately announced at the time.
Trump, 76, hinted at a 2024 run for more than a year and formally announced his presidential bid in a prime-time speech at his Mar-a-Lago resort in Florida in November 2022.
The two well-known South Carolina Republicans will attend the Jan. 28 event at Columbia's state capitol building, where the former president will unveil his campaign's state leadership team, according to Tuesday's announcement.
A person familiar with the matter speaking to AP on the condition of anonymity said the event will also include members of South Carolina's congressional delegation, as well as state lawmakers.
Trump has not hit the campaign trail since he formally announced his presidential run on Nov. 15, 2022. Instead, he made occasional appearances before invited guests at his Mar-a-Lago estate.
The event comes as two other South Carolina Republicans—former Gov. Nikki Haley and Sen. Tim Scott—are both considered potential challengers for the Republican nomination.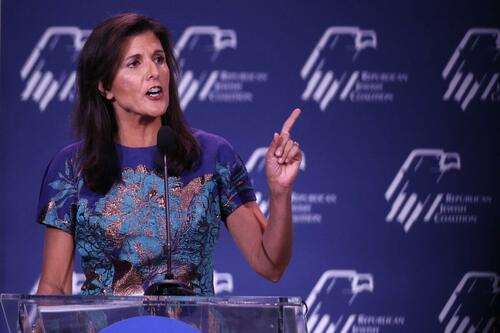 Haley, who will turn 51 on Jan. 20, said about a week after Trump announced his presidential bid in mid-November that she's considering launching a 2024 presidential bid, reneging on a promise she made in 2021 that she would not run if Trump ran.
"A lot of people have asked if I'm going to run for president now that the midterms are over, I'll look at it in a serious way and I'll have more to say soon," she said during an appearance at a Republican Jewish Coalition meeting. Haley was the U.S. ambassador to the United Nations while Trump was in office.
Scott, recently reelected to what he has said will be his final Senate term, has been making visits in other early-voting states and launched a political action committee that could become a presidential campaign vehicle.
In 2016, when South Carolina was the third state after Iowa and New Hampshire, Trump's statewide victory helped solidify his status as the GOP front-runner.
Loading...