---
Trump Lashes Out At New York Post Over Profile On Ron DeSantis
Authored by Savannah Pointer via The Epoch Times (emphasis ours),
The New York Post has come under fire from former President Donald Trump after it ran a lengthy profile of potential 2024 White House candidate and Florida Gov. Ron DeSantis over the weekend.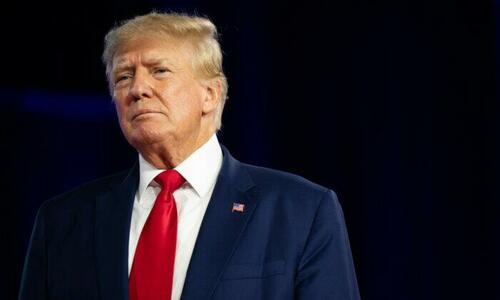 The profile, which was published on Feb. 18, includes photographs of the governor as a boy enjoying baseball and fishing, as well as a headline with DeSantis's talking point.
"People don't want 'agenda being rammed down their throats,'" DeSantis said, according to the article.
The seemingly positive piece prompted a heated social media remark from the former president and 2024 White House candidate on Feb. 19.
Trump took a similar path to how he spoke to the American People during his presidency, calling out the news media, saying the article was "fake news" and claiming the New York Post is "dying."
"In writer Salena Zito's fake news' puff piece' about DeSantis, which supposedly appeared in the dying New York Post, which is way down in readership just like FoxNews is way down in ratings. Why doesn't she mention that he wants to cut social security and medicare, loves losers like Jeb Bush, Paul Ryan, and Karl Rove, and it getting clobbered in the polls by me?" Trump wrote on Sunday on Truth Social.
"DeSantis is a RINO [Republican in Name Only] who is trying to hide his past. I don't read the New York Post anymore. It has become fake news, just like Fox and WSJ!"
Read more here...
Loading...