---
Trump Notified He's Target Of Criminal Investigation - Indictment May Be Imminent
Federal prosecutors have notified Donald Trump's lawyers that he's a target of their investigation into his handling of classified documents after the end of his term in office, The New York Times, Politico and other outlets reported Wednesday evening. 
The issuance of a so-called target letter often signals that an investigation is nearly complete and that the filing of criminal charges is imminent. A "target" is an individual whom federal prosecutors determine to be linked to a crime via substantial evidence.  
John Solomon reports that the target letter indicated Trump could be charged with unlawfully "gathering, transmitting or losing" national defense information, as well as making false statements and obstructing justice. He says charges could come as soon as this week.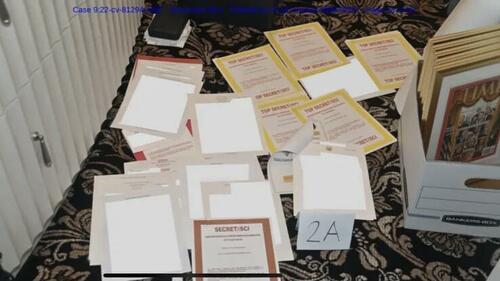 Trump had more than 300 classified documents at his Mar-a-Lago residence. After the National Archives retrieved 150 of them, the FBI raided Trump's home and found more. The actual substance of the documents is unclear, and over-classification is a widely-recognized phenomenon. In the absence of clarity over what the documents cover, liberal pundits typically fill the void with sensationalistic assumptions that Trump endangered national security.  
After news of the target letter broke, Trump vented via his social media platform, Truth Social, saying, "No one has told me I'm being indicted, and I shouldn't be because I've done NOTHING wrong, but I have assumed for years that I am a Target of the WEAPONIZED DOJ & FBI." 
The decision to charge rests with special counsel Jack Smith, who was appointed by Attorney General Merrick Garland to oversee the investigation into Trump's handling of classified documents and other presidential records. At the same time, he was appointed to investigate allegations of interference with the transfer of presidential power.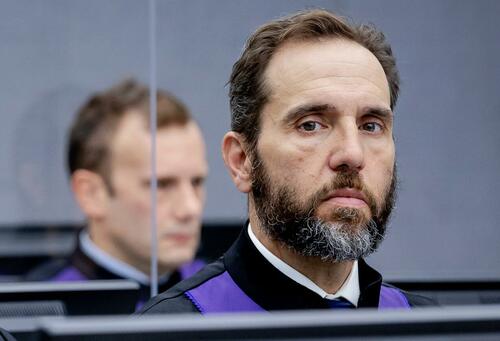 Trump's lawyers met with Smith on Monday, in what Trump confidants told the Times was a last-ditch attempt to dissuade Smith from filing charges. They also advanced accusations of prosecutorial misconduct. According to Solomon, they center on allegations that a prosecutor "tried to influence a key witness by discussing a federal judgeship with the witness's lawyer."   
One line of inquiry for the special counsel investigation relates to a summer 2021 audio recording, in which Trump said he retained a classified Pentagon document about a plan of attack on Iran. News reports indicate Trump implied that he knew the document was secret but hadn't declassified it. Scrutiny of Trump's remarks prompted investigators to question his former chairman of the joint chiefs, Mark Milley. Prosecutors issued a subpoena for the purported document, but Trump's lawyers said they couldn't find anything resembling it.  
The investigation has used grand juries in both Washington and Miami, hearing from witnesses ranging from Milley to more than 20 Secret Service agents to low-level Mar-a-Lago employees. On Wednesday, former Trump spokesman Taylor Budowich testified in Miami, then did his own venting: 
Today, in what can only be described as a bogus and deeply troubling effort to use the power of government to "get" Trump, I fulfilled a legal obligation to testify in front a federal grand jury and I answered every question honestly.

America has become a sick and broken…

— Taylor Budowich (@TayFromCA) June 7, 2023
If he's indicted, Trump's lawyers will likely mount a defense centered on a 2012 case in which a court concluded that former President Bill Clinton was within his authority to retain recordings of discussions with author and historian Taylor Branch. In that case brought by Judicial Watch, however, the judge determined the tapes were "personal" material and not "presidential records."  The documents at the center of the Trump case include material from the CIA, NSA and FBI. 
Loading...