---
Trump Rages After Jan 6th Committee 'Illegally Destroyed Records And Documents'
Former President Trump took to social media on Tuesday to blast the "January 5th Committee of Political Hacks and Thugs," who "illegally destroyed their Records and Documents," following comments by Rep. Barry Loudermilk (R-GA), who told Fox News that the January 6th committee failed to adequately preserve documents, data and video depositions.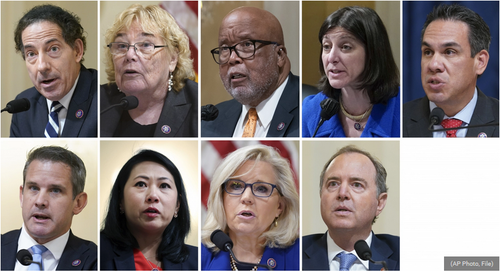 The committee also failed to provide any evidence that it investigated Capitol Hill security failures on the day of the riot, Loudermilk added.
"Nothing was indexed. There was no table of contents index. Usually when you conduct this level of investigation, you use a database system and everything is digitized, indexed. We got nothing like that. We just got raw data," he said. "So it took us a long time going through it and one thing I started realizing is we don't have anything much at all from the Blue Team."
The "Blue Team," as described by Loudermilk, represents the group within the J6 committee that was directed to investigate security failures at the Capitol. Loudermilk explained that sources have told him the Blue Team was essentially "shut down" by the committee in order to focus on placing the blame on former President Trump. -Fox News
"We've got lots of depositions, we've got lots of subpoenas, we've got video and other documents provided through subpoenas by individuals. But we're not seeing anything from the Blue Team as far as reports on the investigation they did looking into the actual breach itself," he added. "What we also realized we didn't have was the videos of all the depositions."
According to Loudermilk, the Jan. 6 committee was required by law and House rules to preserve and turn over all data related to their investigation.
And now that Trump has subpoena power due to the multiple government cases against him, he's enraged.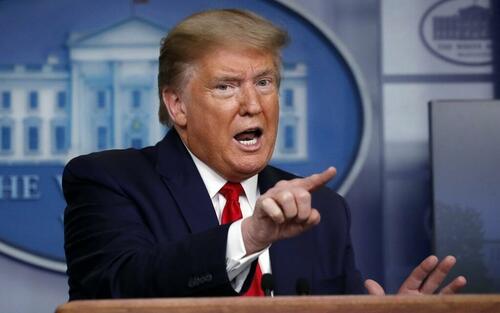 "The system is Rigged & Corrupt, very much like the Presidential Election of 2020. We are a Nation in Decline!" Trump said on Truth Social.
According to Loudermilk, he's been contacted by a defense attorney who needed access to key information contained in one of the video depositions - which the committee doesn't have.
J6 committee chairman Bennie Thompson (D-MS) replied to Loudermilk's claims, and says the committee followed the rules and turned over more than "4 terabytes" of data.
Loudermilk says that his committee has only received 2.5 terabytes of data, and that the first footnote in Thompson's letter to him acknowledges that he didn't keep what they were supposed to.
The footnote reads:
"Consistent with guidance from the Office of the Clerk and other authorities, the Select Committee did not archive temporary committee records that were not elevated by the Committee's actions, such as use in hearings or official publications, or those that did not further its investigative activities. Accordingly, and contrary to your letter's implication, the Select Committee was not obligated to archive all video recordings of transcribed interviews or depositions. Based on guidance from House authorities, the Select Committee determined that the written transcripts provided by nonpartisan, professional official reporters, which the witnesses and Select Committee staff had the opportunity to review for errata, were the official, permanent records of transcribed interviews and depositions for the purposes of rule VII."
In response, Loudermilk told Fox News Digital: "He's saying they decided they didn't have to," adding "It was clear in law they had to especially and, I mean, if there was any question, the fact that they used the videos in the hearings would dictate that it had to be preserved. The more we go in the more we're realizing that there's things that we don't have. We don't have anything about security failures at the Capitol, we don't have the videos of the depositions."
Loading...