---
Trump Slams De Blasio's Call To Paint "Symbol Of Hate" BLM Sign On NYC's 5th Avenue
We suspect this will turn up the outrage mob to '11' on the Spinal Tap amplifier of "see, he is hitler"-ism.
In two tweets this morning, President Trump slammed New York Mayor Bill de Blasio's plan to paint a Black Lives Matter mural on the street outside Trump Tower, saying the effort will antagonize police and will be "denigrating this luxury Avenue."
"Maybe our GREAT Police, who have been neutralized and scorned by a mayor who hates & disrespects them, won't let this symbol of hate be affixed to New York's greatest street," Trump tweeted.

"Spend this money fighting crime instead!"
The New York City mayor discussed his plan Tuesday morning during an appearance on MSNBC, saying that he plans to paint the area along 5th Avenue between 56th and 57th streets.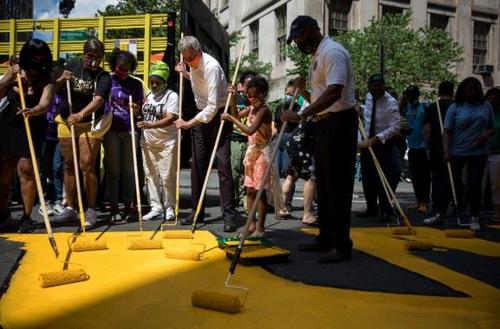 "We're going to take this moment in history and amplify it by taking the Black Lives Matter symbolism and putting it all over this city, including right in front of Trump Tower," de Blasio said.

"It's an important message to the whole nation, and obviously we want the president to hear it, because he's never shown respect for those three words."
The same was done on a street leading to The White House...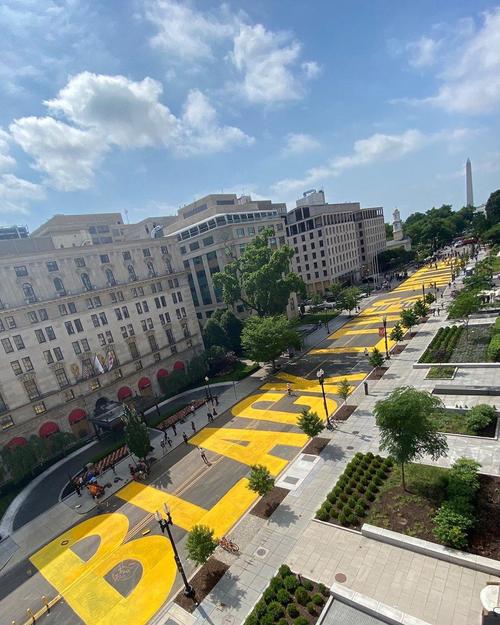 President Trump tweeted further, reminding his followers that:
"NYC is cutting Police $'s by ONE BILLION DOLLARS, and yet the @NYCMayor  is going to paint a big, expensive, yellow Black Lives Matter sign on Fifth Avenue, denigrating this luxury Avenue."
Adding that:
"New York's Finest vividly remembers the horrible BLM chant, 'Pigs In A Blanket, Fry 'Em Like Bacon'."
We suspect this is far from over.