---
"Trump's China Measures Will Box Biden In": Visa Restrictions For 92 Million CCP Members
"Trump's measures will box Biden in," Shi Yinhong, director of the Center on American Studies at Renmin University of China and an adviser to the Chinese government told Bloomberg of Trump's pressure campaign which has ramped up all the way into the presidential transition.
"It's a constant escalation. The starting point for negotiations keeps rising. It's unlikely for the U.S. side to return to a time before decoupling," he added. Here are the latest major escalations out of the Trump White House:
Travel visas for all members of the Chinese Communist Party (CCP) and their families have been greatly restricted to unprecedented levels.

Cotton imports from a major PLA military-linked company have been banned based on accusations of "slave labor".

And looming on the horizon: Trump is expected to sign a bill passed by the House that would impose US audit reviews of Chinese companies' books, expected to lead to the likely delisting of Chinese companies from American exchanges, given Beijing is unlikely to cooperate with such a measure.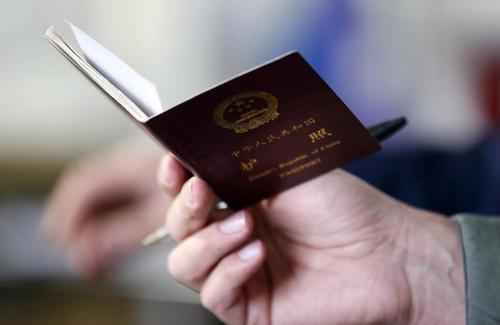 Any of these actions alone are already huge, but taken altogether could lead to final breaking point, or as Yinhong underscored a point of no return "before decoupling".
On the visa issue, the chief significance and expansive impact will be seen in the fact that there are some 92 million Communist Party members, according to most estimates.
Up to this point, party members were treated like any Chinese citizen seeking entry to the United States - able to obtain a US visitor visa for up to a decade. Now they and their families will be limited to a one-time, one month single entry visa, after which a new one must be sought. It's perhaps the most direct way thus far Trump's pressure on China will impact much of the broader population and not just high government officials.
A Foreign Ministry spokesperson demanded the US administration immediately reverse course: "China lodges representations with the U.S. side and we hope people in the U.S. will adopt a common rational view toward China and give up their hatred and abnormal mindset toward the CCP." Yet the action is so early in its rollout the spokesperson told Bloomberg she was not yet aware of it.
Meanwhile a US Embassy-China spokesperson framed it as part of combatting CCP propaganda, saying in a written statement, "The CCP and its members actively work in the U.S. to influence Americans through propaganda, economic coercion, and other nefarious activities." 
"For decades we allowed the CCP free and unfettered access to U.S. institutions and businesses while these same privileges were never extended freely to U.S. citizens in China," the US official added.
Practically speaking it will be interesting to see how rapidly these major policy changes can be implemented, given Trump has a mere weeks to go in office before Biden's inauguration January 20. They are coming so swiftly it does certainly seem the strategy to "box-in" Biden in terms of deteriorated Sino-US relations has hit peak stride.