---
Twitter Restricts Conservative Accounts Over 'Trans Day Of Vengeance' Posts
Authored by Katabella Roberts via The Epoch Times (emphasis ours),
Twitter has restricted multiple accounts belonging to prominent conservatives in recent days after they posted about  an upcoming rally called the "Trans Day of Vengeance."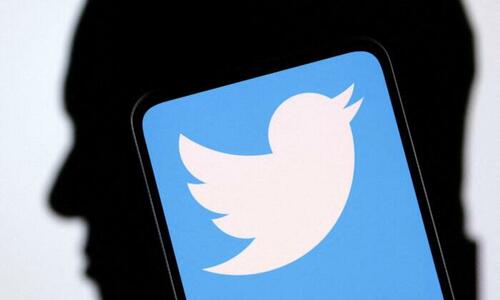 On Tuesday, the Elon Musk-owned company restricted Rep. Marjorie Taylor Greene's (R-Ga.) congressional account for seven days after she repeatedly posted an image of a poster about the rally. In the same post, Greene alleged that Antifa was organizing the event, which is being hosted by the Trans Radical Activist Network.
After her congressional account was restored by Twitter, Greene issued another post from the account that read, "My Congressional Twitter account was suspended today. @elonmusk, how is it 'violent speech' to expose the 'Trans Day of Vengence' [sic] a day after a mass murder committed by a transgender shooter? And to call on the DOJ to investigate it? I condemned the incitement to violence & demanded a federal law enforcement investigation in the Tweet."
Her account was then promptly suspended for seven days.
Yesterday, my official Twitter account was termporarily suspended for warning about Antifa's Trans Day of Vengeance in front of the Supreme Court.

This planned event is being whitewashed by global brands and the left. Meanwhile, there's still no acknowledgement of the innocent… pic.twitter.com/666WRD9EZX

— Rep. Marjorie Taylor Greene🇺🇸 (@RepMTG) March 29, 2023
"My Congressional account was suspended for 7 days for exposing Antifa, who are organizing a call for violence called 'Trans Day of Vengeance,'" Greene said in a post on her personal Twitter account on Tuesday. "The day after the mass murder of children by a trans shooter."
Following the ban, Ella Irwin, Twitter's head of trust and safety, said on Twitter that the platform is removing images of the poster due to concerns that it could incite violence.
"We had to automatically sweep our platform and remove >5000 tweets /retweets of this ['Trans Day of Vengeance'] poster," Irwin wrote. "We do not support tweets that incite violence irrespective of who posts them. 'Vengeance' does not imply peaceful protest. Organizing or support for peaceful protests is ok."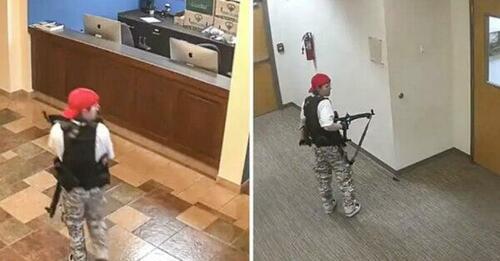 More Accounts Restricted
Elsewhere, The Federalist CEO and co-founder Sean Davis was reportedly locked out of his account for allegedly violating Twitter's rules regarding "violent speech."
Prior to the account block, Davis had posted: "The cold-blooded mass murder at a Christian school in Nashville by an apparent transgender person came just days before a planned 'Trans Day of Vengeance' organized by the Trans Radical Activist Network."
According to the publication, Twitter has already taken down the tweet but informed Davis his account will remain locked until he manually deletes himself.
Davis reportedly filed an appeal with Twitter to reinstate his account but the platform rejected it, meaning he is permanently banned from accessing his account until he removes the tweet in question.
"This is deliberate censorship and gaslighting designed to memory-hole the FACT that the Nashville shooter targeted and murdered Christian children and teachers just days ahead of a scheduled 'Trans Day of Vengeance," Davis said in a statement. "Twitter is lying about the facts and defaming those of us who reported on them."
Sean Davis, our @FDRLST CEO who has been locked out of his account for reporting accurately about a rally writes about what the latest censorship campaign means. "Twitter Cannot Be Saved. It's Time For Free Speech Proponents To Let It Die": https://t.co/iXlafNUDHp @elonmusk

— Mollie (@MZHemingway) March 29, 2023
Daily Wire journalist Luke Rosiak was also suspended from Twitter on Tuesday after he posted a link about the event, according to the publication.
Twitter removed a post from Rosiak linking to an article he wrote earlier this month about the activists organizing the event.
"The shooting of a Christian school by a transgender comes the same week that activists scheduled a 'Trans Day of Vengeance,' with the group also raising money for firearms training," the post read.
Twitter told Rosiak that the post violated "rules against violent speech."
I was locked out of my account yesterday for tweeting a transgender day of vengeance ad. https://t.co/D9h0JOTiZW

— Catturd ™ (@catturd2) March 29, 2023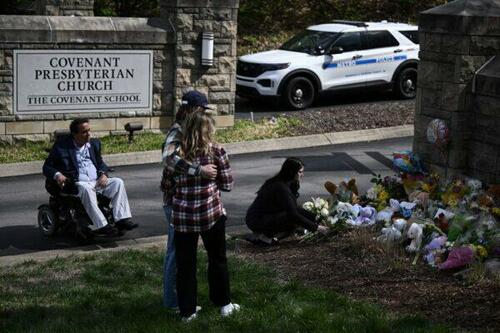 We were locked out of our account for this tweet. It linked to our reporting about a "trans day of vengeance" that was being organized by far-left activists. @elonmusk pic.twitter.com/hns06UKKg0

— The Post Millennial (@TPostMillennial) March 28, 2023
Police Say Nashville Shooter Was Transgender
"He was told that he must delete the original post to regain access to his account; he appealed the decision, observing that he was not 'advocating for violence' but rather 'stating a fact and noting disapprovingly' that others had been calling for violence," the Daily Wire reported.
Elsewhere, Journalist and author Andy Ngo was reportedly locked out of his Twitter account for reporting on the upcoming event.
Trans Radical Activist Network still retains its account on Twitter, although its tweets are protected, meaning only approved followers can see content posted on the account.
According to its official website, the Trans Radical Activist Network is a "nationwide network of activists and community organizers for transgender/non-binary rights."
"The Trans/Non-Binary/Gender Non-Conforming/Intersex communities are facing astronomical amounts of hate from the world. At least a 100 Gender Affirming care ban bills have been proposed," the website states. "So far in 2023, 12 lives have been lost, [sic] 2022 we lost over 60 people. Our community has a stigma attached and significantly impacts marginalized communities at a higher intensity. There are members of our own communities that have turned against the true meaning of Pride," it adds.
The Trans Day of Vengeance is scheduled for April 1, according to the website, just days after 28-year-old Audrey Elizabeth Hale, who police say identified as transgender, opened fire at Covenant Christian Academy, shooting dead three children and three adults.
However, the organizers note that the protest is "about unity, not inciting violence" and adds that it does "not encourage violence and it is not welcome at this event."
Trans activists have also noted that the "trans day of vengeance" is a meme that has been around in the trans community for years and is not a call to violence, The Associated Press reports.
Loading...