---
Democrat-Run House Votes To Push Labor Deal Down Railroad Unions' Throats
Update (1315ET): As expected, Democrats have 'crossed a line' and voted to remove labor unions' leverage by approving a bill to force them to accept the railroad labor deal.
Pelosi said in a letter to her colleagues last night that Democrats have stood with "hard-working railroaders in their fight against greedy railroad corporations for fairer wages, benefits and working conditions," she said in the letter.
"However, we must act to prevent a catastrophic strike that would touch the lives of nearly every family: erasing hundreds of thousands of jobs, including union jobs; keeping food and medicine off the shelves; and stopping small businesses from getting their goods to market."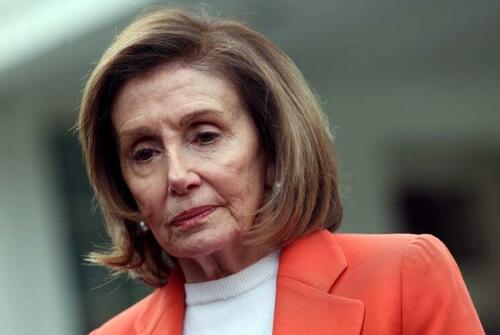 House lawmakers voted 290 to 137 on legislation that would force the adoption of a tentative labor agreement by rail workers, using the power of a 1926 law that allows Congress to intervene in railroad disputes that threaten to disrupt the U.S. economy.
US equities have rebounded on the news...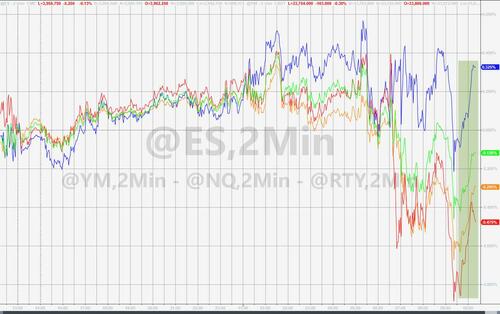 Any legislation that passes the House will have to be approved by the Senate as well. Sen. Bernie Sanders (I., Vt.) proposed a similar sick-leave measure.
As we detailed yesterday, union leaders have already expressed their ire at the intervention.
Michael Paul Lindsey, a locomotive engineer in Idaho and steering committee member for Railroad Workers United, told Insider it was a "blatant betrayal," but he wasn't surprised.
"I thought it was kind of laughable that anyone would think that either the Democrats or the Republicans actually cared. Bottom line, they care about money," he said.

Even so, "there was always that hope in the back of my mind that maybe someone would do something that was actually right for the American worker for once — instead of just what's right for corporate America."
Republicans have traditionally philosophically-opposed government intervention into private contractual obligations, and Senator Marco Rubio has vociferously defended the workers' rights:
"Just because Congress has the authority to impose a heavy-handed solution does not mean we should," he said.

"It is wrong for the Biden administration, which has failed to fight for workers, to ask Congress to impose a deal the workers themselves have rejected."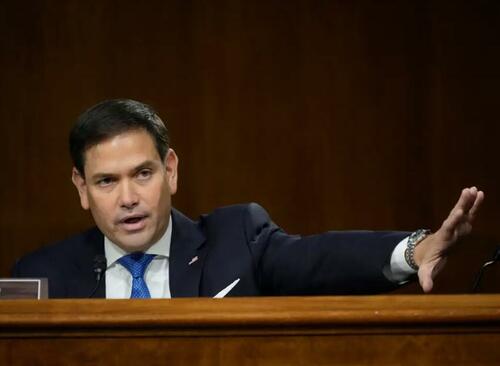 House lawmakers are also expected to vote on a second bill that would increase paid sick leave to seven days.
Loading...