---
University Of Georgia Suggests "Wearing A Face Mask" During Sex
Just when you thought all universities were good for was churning out uninformed Marxists, the University of Georgia breaks that stigma by offering up some groundbreaking sexual health advice in the midst of the coronavirus pandemic. 
The University had written a section called "Covid-19 Considerations" on its University Health Center website several days ago, but the document was pulled down after the university was subjected to ridicule for its content, which actually suggested "wearing a face mask during sex."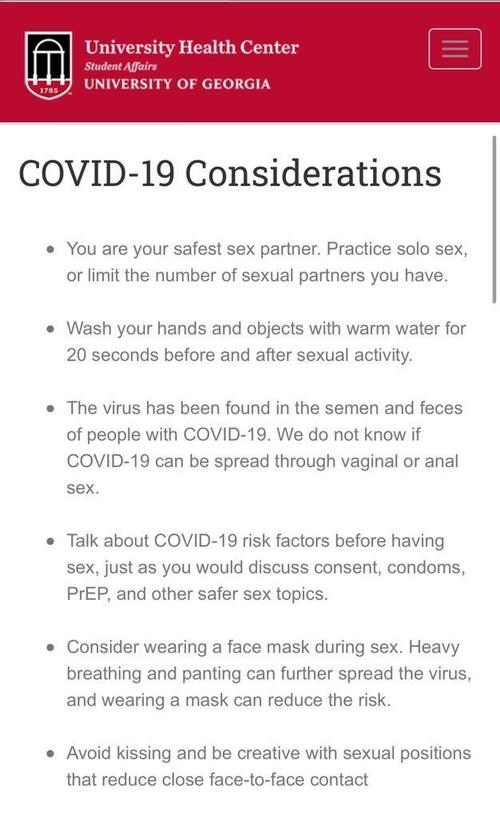 "Heavy breathing and panting can further the spread of the virus and wearing a mask can reduce the risk," the entry on the site had said.
The site had also suggested practicing "solo sex", which we're guessing is now the gender-neutral politically-correct-approved non-binary non-triggering term for what used to be called masturbating. "You are your safest sex partner," the site said. 
The site offered up other confidence inspiring notes like "Wash your hands for 20 seconds before and after sexual activity" and "We do not know if Covid-19 can be spread through vaginal or anal sex."
Happy to see that tuition money going to good use...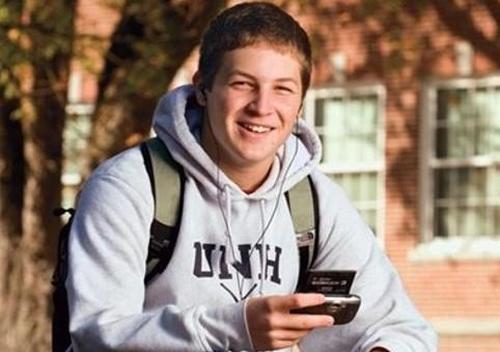 Meanwhile, peers at the University of Maryland have disagreed and said that wearing a mask is "not likely to prevent transmission if one of the partners has COVID-19" on their website.
UGA spokesman Greg Trevor told the Athens Banner-Herald: 
"The information was consistent with language that appears on multiple health and medical sites across the country, including the Mayo Clinic. However, when the information was mocked, ridiculed and criticized on social media, we decided to take it down."