---
US Failure To Recognize Natural Immunity Negatively Affected Pandemic Response: NIH Scientist
Authored by Zachary Stieber via The Epoch Times (emphasis ours),
The failure to recognize how post-infection immunity is similar or superior to that bestowed by vaccination led to prolonged school closures and other problems, a National Institutes of Health (NIH) scientist told Congress on May 11.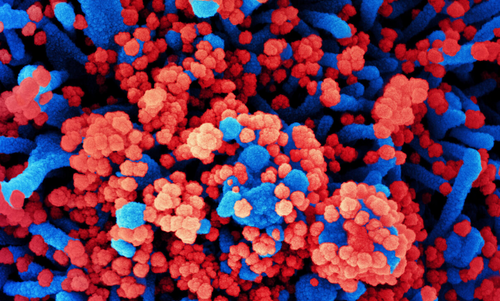 U.S. health agencies "chose to disregard natural immunity," leading to "lost jobs, staffing shortages, children kept out of school, and wasted vaccines," said Margery Smelkinson, a research scientist at the NIH's National Institute of Allergy and Infectious Diseases (NIAID).
Smelkinson was one of three experts testifying to the U.S. House of Representatives Select Subcommittee on the Coronavirus Pandemic in Washington on Capitol Hill, in a hearing on immunity during the pandemic.
Smelkinson, who said she was testifying in her personal capacity, is employed by the same agency headed for decades by Dr. Anthony Fauci, who repeatedly downplayed natural immunity along with other top public health officials.
Fauci and Dr. Rochelle Walensky, director of the U.S. Centers for Disease Control and Prevention (CDC), were among the officials to meet secretly in 2021 to decide whether post-infection immunity should count as one or more vaccine doses in the recommended COVID-19 vaccination schedule, according to documents obtained by The Epoch Times. The meeting resulted in no changes to the recommendations, which advise virtually all Americans to get a vaccine even if they've recovered from COVID-19.
The government's position on natural immunity meant that COVID-19 vaccine mandates across the country featured no exceptions for the naturally immune, in contrast to some other countries.
The CDC has said that there is post-infection protection but that it varies by person, that it's unclear how long it lasts, and that recovered people should still get vaccinated.
But evidence from before the vaccines were even available signaled natural immunity was robust, and later studies provided evidence that natural immunity was similar to or even better than vaccination, Smelkinson noted.
One study in July 2020, for instance, found a strong immune response in people who had recovered from COVID-19. Another in October 2020 provided similar findings. And a paper in November 2020 found that mild infections also triggered strong responses.
As early as April 2021, research suggested protection on par with that from vaccines. A CDC study found natural immunity was better than vaccination against the Delta variant, and a more recent CDC paper provided the same conclusions for the Omicron strain. An analysis of dozens of studies found that post-infection protection was similar to or better than vaccination, depending on the strain.
Smelkinson said the government's position resulted in staffing shortages, including in the health care sector, and "caused needless loss of life as vaccines were given to essential workers with natural immunity instead of being prioritized for the elderly."
"Additionally, the daily quarantine of thousands of students could have been significantly reduced if districts had, at least, made exceptions for students with natural immunity. At least," she said. "Disregarding the wealth of evidence of natural immunity led to missed opportunities to implement policies that could have been more effective and efficient in controlling the pandemic and limiting collateral damage."
Rep. Brad Wenstrup (R-Ohio), chairman of the panel, said that the government should not have mandated vaccination for the naturally immune.
Other Experts
Dr. Marty Makary, a professor at Johns Hopkins University School of Medicine, told the panel that the stance against natural immunity adopted by Fauci and others didn't make sense, pointing in part to Fauci saying previously that people who recovered from influenza didn't need vaccination "because the most potent vaccination is getting infected yourself."
Read more here...
Loading...