---
US Judge Blocks Trump Sanctions On International Criminal Court Prosecutors 
Last summer into early September the Trump administration took the dramatic action of attempting to sanction top prosecutors of the International Criminal Court (ICC) based in the Hague. This was in reaction to the ICC opening a major, controversial investigation into widespread allegations of US soldiers committing war crimes in Afghanistan. This was on the heels of Washington already having blocked visas into the US for ICC officials and even their families.
At the time Pompeo at blasted the ICC as a "kangaroo court" for continuing to "target Americans" for its probe which focuses on American military actions in Afghanistan during the 2003 to 2014 time period. 
On Monday a US federal court blocked Trump administration efforts to sanction the Hague-based ICC officials, however. "US District Judge Katherine Polk Failla in Manhattan issued a preliminary injunction against the White House from imposing criminal or civil penalties against four law professors under an executive order from President Donald Trump last June," Reuters reports.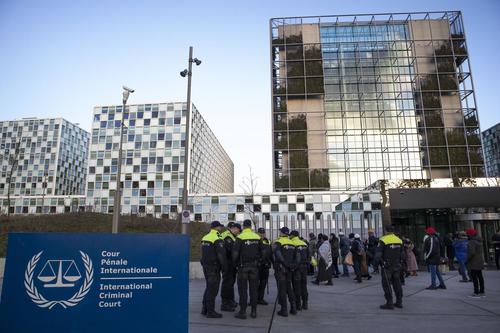 Fallia's ruling centered on arguments that Trump's order unconstitutionally stifled their free speech rights.
"The court is mindful of the government's interest in defending its foreign policy prerogatives and maximizing the efficacy of its policy tools," Failla wrote. "Nevertheless, national-security concerns must not become a talisman used to ward off inconvenient claims."
The ruling was in response to a lawsuit brought by the Open Society Justice Initiative in response to the administration going after the ICC. The biggest escalation came in early September when the US announced sanctions targeting ICC chief prosecutor Fatou Bensouda.
Wtf? The US has imposed sanctions on senior officials in the International Criminal Court (ICC), including chief prosecutor Fatou Bensouda.https://t.co/rsShoGJdRl

— Chris Williamson (@DerbyChrisW) September 2, 2020
Going back to the Bush administration, the official US position has essentially remained that any ICC probe into US officials is a violation of American sovereignty.
America's rivals like Russia and Iran, as well as EU countries, were quick to point out the longstanding hypocrisy: US officials cheer when the ICC imprisons some Balkan or African warlord while at the same time claiming Americans are exempt from even so much as a preliminary investigation.