---
US Officials Reject Compensation For People Diagnosed With COVID-19 Vaccine Injuries
Authored by Zachary Stieber via The Epoch Times (emphasis ours),
U.S. authorities rejected multiple people who sought compensation for COVID-19 vaccine injuries, despite diagnoses from doctors, documents show.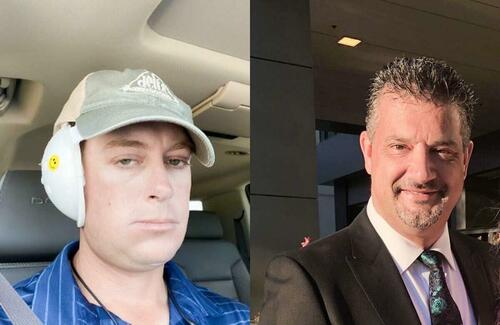 Letters from U.S. officials reviewed by The Epoch Times show officials contradicting doctors who treated patients as they turned down requests for payment.
Cody Flint, an agricultural pilot, was diagnosed by four doctors with a severe adverse reaction to Pfizer's COVID-19 vaccine. Shortly after being vaccinated, Flint experienced intense head pressure, which led to problems such as perilymphatic fistula, the doctors said.
Flint sent a slew of medical files, including evidence of the diagnoses, to the U.S. Countermeasures Injury Compensation Program (CICP), which compensates people who prove they were injured by a COVID-19 shot.
But administrators for the program rejected Flint's application in a denial letter, saying they "did not find the requisite evidence that the Pfizer COVID-19 vaccination caused" the conditions from which he suffers.
Flint, in his 30s, felt his first symptoms within an hour of vaccination. An onslaught of severe symptoms followed while he was flying two days later.
"One second I went from having burning in the back of my neck and tunnel vision to the very next second I was slumped over in my airplane. The best way I know to describe it, it was like a bomb went off inside my head," Flint said.
CICP administrators told him that "compelling, reliable and valid medical and scientific evidence does not support a causal association between the Pfizer COVID-19 vaccine and benign paroxysmal positional vertigo, perilymphatic fistulas, increased intracranial pressure, Eustachian tube dysfunction, hearing loss, or loss of eyesight."
They also tried to pin the problems on barotrauma. Colloquially known as airplane ear, barotrauma happens when air pressure suddenly changes, and is common as planes climb higher in the sky. Barotrauma causes the fistulas and symptoms of the fistulas "began while flying," administrators wrote.
Flint and his doctors asserted in appeal letters that the barotrauma theory doesn't hold up because Flint flies low as he dusts crops. Flint's condition is "not from barotrauma," Flint's doctors told the CICP. "As an agricultural pilot, he does not fly more than a couple of hundred feet off the ground which is not of a magnitude to where he is at risk for barotrauma."
"Elevated intracranial pressure has been recognized as a complication of COVID vaccination, and given the sequence of events, more probable than not, it is the cause of Mr. Flint's elevated intracranial pressure, which had been documented on lumbar puncture," they added. "The elevated intracranial pressure led to his perilymphatic fistula. Elevated intracranial pressure is a cause for perilymphatic fistula and more probable."
The CICP determination was reviewed by a panel that sided with administrators. The panel found that the COVID-19 vaccine "did not cause Mr. Flint to develop bilateral perlympathic fistulas and related symptoms," Suma Nair, an administrator, told Flint in a final denial letter. "There is no compelling causal connection between the Pfizer COVID-19 vaccine and the symptomology Mr. Flint experienced; the more likely cause of Mr. Flint's symptoms is trauma from flying a plane, which would have developed over time."
Administrators cited no studies or other evidence in their letters.
Flint said that the determination was wrong, pointing to a number of papers detailing post-vaccination intracranial and other neurological issues. He also noted a study that said intracranial pressure can cause perilymphatic fistulas.
Nair also said the panel concluded: "given the timeline of symptoms, it was not plausible for the Pfizer COVID-19 vaccine to have caused the otologic and vestibular issues experienced by Mr. Flint."
"It's just all comical to me," Flint told The Epoch Times. "I get the shot, I'm injured within 48 hours, and they say that that makes it implausible."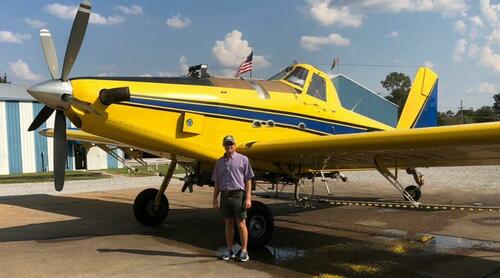 Difficulty Getting Compensation
The case highlights how people who experienced problems after vaccination have struggled to get money from the federal government, even when doctors diagnose vaccine injuries.
Flint is one of 76 people who were rejected as of April 1 because administrators determined they did not "show that a covered serious physical injury was sustained as the direct result of the administration" of a COVID-19 vaccine.
"The CICP may only make such determinations based on compelling, reliable, valid, medical and scientific evidence," the program says.
More than 8,100 applications, as of April 1, have been submitted to the CICP for compensation for a COVID-19 vaccine-induced injury or death. Three hundred and sixty-two in total have been turned down. Just 23 have been accepted. All but two are for a type of heart inflammation called myocarditis or a related condition known as pericarditis, both of which U.S. authorities say are caused by COVID-19 vaccination.
Documents on the denials and acceptances have been largely withheld from the public. Freedom of Information Act (FOIA) requests, successful in unearthing information about COVID-19 vaccine safety, have yielded few documents. Administrators located 652 records in response to one request seeking all claims and associated documents. They only released 52 heavily redacted documents, citing exceptions to FOIA. A similar request returned a single page that wasn't already public.
COVID-19 vaccine injuries fall under the CICP, a little-used program before the pandemic that was created by Congress in a 2005 bill, because of a Public Readiness and Emergency Preparedness Act declaration entered during the Trump administration that has not yet been rescinded.
Most administered vaccines in the United States fall under the National Vaccine Injury Compensation Program, enabling people with alleged or actual injuries to take their cases to federal judges in a no-fault system that paid out $4.8 billion between 1988 and 2022.
Decisions on CICP petitions, in contrast, are decided by the Department of Health and Human Services (HHS) Health Resources and Services Administration (HRSA)—the same agency that operates the program.
That "potentially creates a conflict of interest," researchers wrote in a 2022 paper, advising Congress to initiate major reforms by either relocating the program or allowing judicial review of determinations.
Read more here...
Loading...