A flurry of US-Iran related activity on the 40th anniversary of the American hostage crisis and the Islamic revolution that sparked it: after Iran earlier on Monday announced it took steps to double its uranium enrichment capacity via new advanced centrifuges, Washington has answered by slapping new sanctions on Mojtaba Khamenei, the second son of Iran's Supreme Leader Ali Khamenei, as well as eight advisers of Iran's top cleric, including the head of judiciary Ebrahim Raisi, and Iran's Armed Forces General Staff and its chief, General Mohammad Bagheri.
Crucially, the United States Treasury also announced a $20 million reward for info on the return of Bob Levinson, who is believed to have been held hostage by the Iranian government since his disappearance from Iran's Kish Island in 2007.
Levinson is the longest held American hostage inside the Islamic Republic, and multiple efforts to free him or gain knowledge of his whereabouts have come up empty over the years. It's believed he came under suspicion of Iran's intelligence agencies due to his being a former Drug Enforcement Administration and FBI agent.
For over 12 years Bob's family and loved ones have waited; for over 12 years, the Iranian regime has failed to cooperate.

Up to $20 million possible for information leading to his safe location, recovery, and return.

Bring Bob and all Americans home. pic.twitter.com/ZKeajanPaJ

— Rewards for Justice (@Rewards4Justice) November 4, 2019
Indeed years ago it was revealed that he was likely working as a contractor for the CIA. According to a recent Newsweek profile of Levinson:
Levinson, an ex–FBI agent well into a second career as a private detective, had disappeared over a decade earlier from a hotel on Iran's Kish Island. He had been seen only twice since then, first in a hostage video his family received from unknown intermediaries in 2010, then in photos three years later, showing the then-63-year-old increasingly haggard and begging for help.

At first, the U.S. government claimed it had no knowledge of why Levinson, an expert on Russian organized crime, had gone to Iran. The Iranian regime denied it was holding him. But in 2013, the Associated Press and other news outlets revealed that the ex-agent had gone to Kish on an off-the-books CIA mission to probe high-level Iranian money laundering.
The United States has reportedly long been engaged in secretive efforts to secure his release, but little is as yet known of his status. 
Concerning the new sanctions announced Monday, the US Treasury stated in its press release that it is targeting "Iran's inner circle responsible for advancing regime's domestic and foreign oppression," or what it also describes as "Khamenei's network".
This follows broader economic sanctions on Iran's energy, auto, banking, and other major sectors after the May 2018 Trump administration pullout of the 2015 nuclear deal.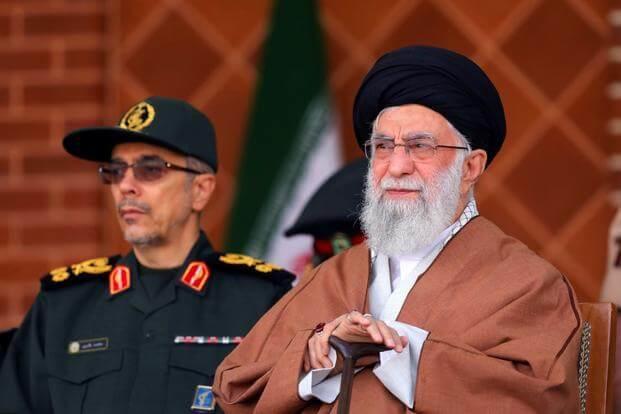 US Secretary of State Mike Pompeo said of the new sanctions: "The designation seeks to block funds from flowing to a shadow network of Khamenei's military and foreign affairs advisers who have for decades oppressed the Iranian people, supported terrorism, and advanced destabilizing policies around the world."
"While the Iranian regime's decision to jail our diplomats has cast a 40-year shadow over our relations, the United States knows that the longest-suffering victims of the Iranian regime are the Iranian people," he added, referencing the 40th anniversary of the 1979 crisis, which went for 444 days.