---
US Senate Staffer Robbed At Gunpoint In DC As Crime Crisis Spirals Out Of Control
One week after House Republicans held a two-hour hearing on the rise of violent crime in Washington, DC, a staffer for Sen. Katie Britt (R-Alabama) was robbed at gunpoint on Thursday. 
Local media WUSA9 said the staffer was walking down the sidewalk near the 1200 block of E Street, Northeast, around 2020 ET, when a person approached her, pointed a gun in her face, and said, "Give me your purse and keys."
Luckily, she complied, and the suspect fled the scene in her Acura. DC police said the suspect took off with the woman's bag, keys, car, MacBook, and other items. 
There was no word if the suspect was caught, considering the MacBook can be tracked via Apple's Find My software. 
Sen. Britt released a statement criticizing "out-of-control crime" across the nation's capital:
"We thank God that she is safe and sound after this terrifying incident, and we're grateful to the Capitol Police Department and Metropolitan Police Department officers who quickly and professionally responded to the scene. It is infuriating and completely unacceptable that an American who is on Capitol Hill to serve her country cannot safely walk the streets of Washington, DC at 8:30 at night because of the out-of-control crime in this city. Just look at the police department's own numbers – this year, robberies are up 68% and motor vehicle thefts are up 102%. Local elected officials in the District of Columbia have the responsibility not just to their citizens, but to the country, to step up and get a hold of the crime crisis ravaging the streets of our nation's capital."
Several weeks ago, Rep. Henry Cuellar (D-Texas) was carjacked in the Navy Yard neighborhood, about a mile from the US Capitol Complex. And in March, a staffer for Sen. Rand Paul (R-Kentucky) was stabbed multiple times in the crime-ridden metro area. 
Only last week, House Republicans held a hearing about soaring violent crime in the metro area controlled by radical Democrats who openly embraced disastrous defunding the police policies that have epically backfired.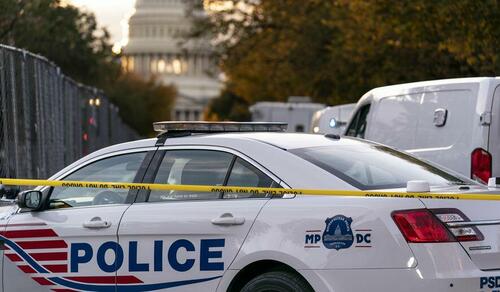 DC Deputy Mayor for Public Safety and Justice Lindsey Appiah testified under oath at the House Judiciary subcommittee that violent crime in the metro area has become a major "crisis." 
Meanwhile, Democrats at the hearing, oblivious to the real world or just chronic liars, called the hearing a "political stunt." 
Remember, DC Mayor Muriel Bowser owns the crime crisis because of failed policies:
How it started.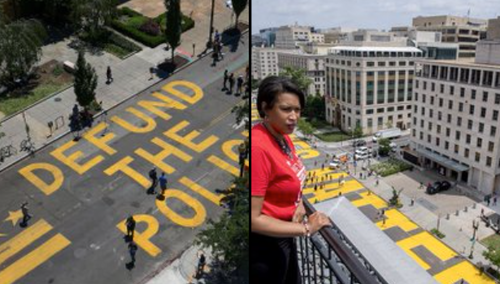 How it's going? 
#NEW - Mayor Bowser on DC's rising crime and 200+ homicides…

She says DC needs more police officers. @WUSA9 pic.twitter.com/VCApKXxzHJ

— Lorenzo Hall (@LorenzoHall) September 27, 2023
The surge in murders and violent crimes in DC is so alarming that it's causing concern even in crime-ridden Baltimore City. Recently, Baltimore's State's Attorney criticized Mayor Bowser's policing, cautioning that the crime wave in DC was spreading north.
Republican State Del. Nino Mangione from Baltimore County said, "Our region has had the burden of suffering under the reigns of two ineffective, extremely liberal Mayors [DC & Baltimore] more concerned about their political careers than protecting citizens." 
In recent months, several lawmakers have slept inside the Capitol Building complex due to fears of being robbed. 
The state of violence in DC directly reflects Mayor Bowser's inability to enforce law and order, transforming the nation's capital into a third-world-like state. You know it isn't good when imploding Baltimore City has to complain about DC. 
Loading...