On the same day the Pentagon admitted that 34 US soldiers at Ayn al-Asad airbase were treated for 'Traumatic Brain Injuries' (TBI) following the Jan.8 Iranian ballistic missile attack, the Veterans of Foreign Wars (VFW) issued a statement demanding an apology to all veterans from the president. 
Speaking days prior at the World Economic Forum in Davos, Trump had downplayed the troop casualties as mere "headaches" and said the injuries in reality were "not very serious." 
But VFW National Commander and spokesman William "Doc" Schmitz slammed the president's remarks on Friday, saying in a statement: "The VFW expects an apology from the president to our service men and women for his misguided remarks."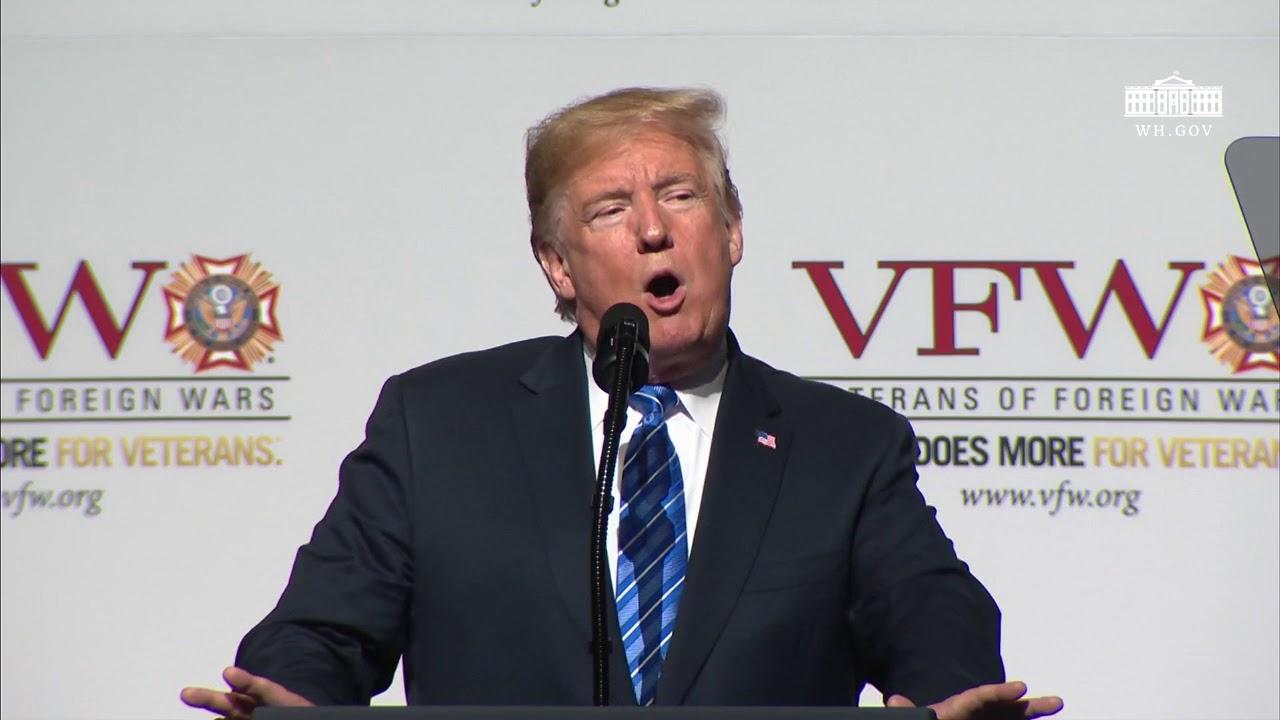 Trump made his controversial remarks Wednesday, after the administration and Pentagon casualty figures had gone from "no casualties" in the days after the Iranian strike on Iraq bases to eleven, then on Friday to a dramatically increased 34. In total 17 are still said to be under medical observation while the others have returned to military duty. 
Among those, eight were returned to the United States for further treatment, according to a Pentagon official statement on Friday. These new details fueled further anger among veterans groups over Trump's Wednesday remarks. 
"In light of today's announcement from the defense department that 34 U.S. service members suffered traumatic brain injuries as a result of Iran's retaliatory strike and President Trump's remarks which minimized these troops' injuries, the Veterans of Foreign Wars cannot stand idle on this matter," Schmitz said.
'THEY HAD HEADACHES': President Trump told reporters injuries sustained by several U.S. service members airlifted from Iraq after the Iran missile attacks were "not very serious" compared to combat injuries he's seen that have resulted in lost limbs. https://t.co/2UHJ5xQXUq pic.twitter.com/kKSbMOrXTL

— World News Tonight (@ABCWorldNews) January 22, 2020
TBI can range from concussion to serious brain injury, and is able to cause memory loss, severe headaches, nausea, and depression, the VFW leader explained. 
The VFW says it has 1.6 million members at 6,000 posts worldwide — making it a significant voice for veterans and key lobbying group in its own right.