---
Virginia Voter Registration Website Crashes On Last Day To Register Before Election
Update (1555ET): The online system has been restored, according to local officials.
UPDATED: The voter registration portal is back up and running in Virginia. https://t.co/Nog54qYgK2

— leslifoster (@leslifoster) October 13, 2020
* * *
In the latest localized malfunction of America's elections infrastructure, the entire statewide voter registration infrastructure of the state of Virginia has just gone offline on the last day to register to vote before the election.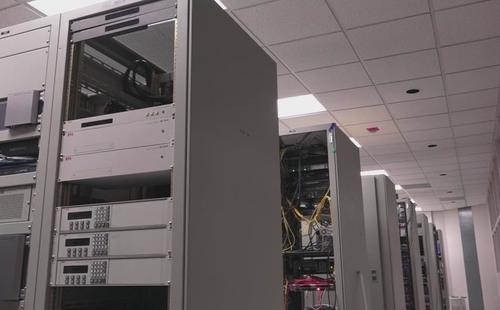 And in a tweet, the Virginia Information Technology Agency claimed that a cable near Route 10 in Chester, Virginia had been mysteriously cut, causing the outage on the final day that voters can register in the state.
Virginia election officials say *this* accidentally cut wire in Chesterfield County is likely why Virginia's entire voter registration system is down...

On the final day to register to vote.@WUSA9 @CBSNews #VOTE https://t.co/J7axn996jQ

— Mike Valerio (@MikevWUSA) October 13, 2020
The Virginia Department of Elections posted a statement on the registration portal explaining that the system, known as VERIS, was down, and the timeline for its return was unclear: "Due to a network outage, the Citizen Portal is temporarily unavailable. We are working with our network providers to restore service as quickly as possible."
Technicians are reportedly on-site working to fix the outage.
Update: Technicians are on site working to repair a damaged cable. VITA says they will provide updates on progress.https://t.co/aXmFInikeL https://t.co/odtUI3Wjnh

— VPM (@myVPM) October 13, 2020
It's unclear when the outage is expected to be repaired.
This morning we were alerted by VITA that a fiber cut near the Commonwealth Enterprise Solutions Center was impacting data circuits and VPN connectivity for multiple agencies. This has affected the citizen portal along w/ registrar's offices.

— VA Dept of Elections (@vaELECT) October 13, 2020
Anybody unable to register before the deadline won't be allowed to vote; there are typically no exceptions to this rule.
The outage comes a little over a week after a similar incident left Pennsylvania's voter registration system down for roughly two days. That issue was traced to a data center managed by Unisys on behalf of the commonwealth.