---
WaPo Scrambles After Own Poll Accidentally Shows Trump Crushing Biden
A new poll from the Washington Post and ABC News accidentally revealed that former President Trump would crush Joe Biden in a hypothetical 2024 matchup, so they cast doubt on their own polling.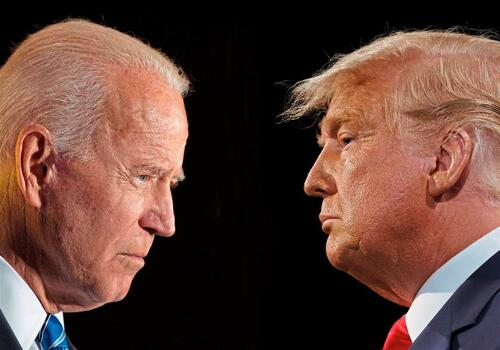 The poll shows Trump leading Biden by 10 percentage points (52% vs. 42%), which the Post immediately noted "does not match other recent polling" and may be "an outlier."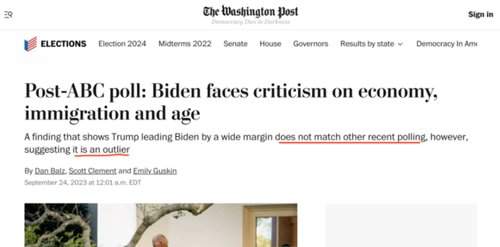 Via the Washington Post:
Biden and former president Donald Trump appear headed for a rematch of their 2020 contest, although more than 3 in 5 Democrats and Democratic-leaning independents say they would prefer a nominee other than the president. But Biden's advisers have argued that he is the strongest Democrat for 2024 and those who wish for someone else share no consensus on who that should be, with 8 percent naming Vice President Harris, 8 percent naming Sen. Bernie Sanders (I-Vt.) and 20 percent saying they prefer "just someone else."

The Post-ABC poll shows Biden trailing Trump by 10 percentage points at this early stage in the election cycle, although the sizable margin of Trump's lead in this survey is significantly at odds with other public polls that show the general election contest a virtual dead heat. The difference between this poll and others, as well as the unusual makeup of Trump's and Biden's coalitions in this survey, suggest it is probably an outlier.
According to Trump adviser Jason Miller, "Heads are EXPLODING" over the WaPo poll.
1/ Heads are EXPLODING at the Jeff Bezos Amazon Washington Post, as President Trump now leads Joe Biden nationally by 10 points (52%-42%) after having led by 6 points (49%-43%) in May! 🤯🤯🤯

How bad are they melting down? The Post shits 💩 all over their own poll throughout the…

— Jason Miller (@JasonMillerinDC) September 24, 2023
The NY Post further breaks down the poll, noting that 44% of those surveyed say their financial picture has deteriorated under Biden, while just 30% have favorable views on Biden's handling of the economy.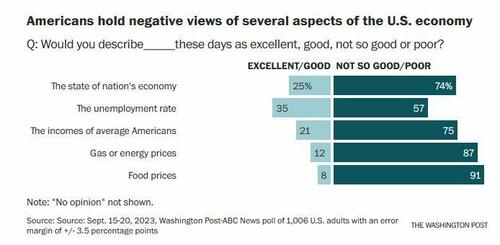 37% approve of Biden's overall performance, while 56% disapprove.
On immigration, Biden's approval clocks in at 23%, with 45% strongly disapproving.

Then, a considerable 74% of voters feel that he's too old for another term, wile about 50% say the same about Trump. -NY Post
It's not just WaPo's poll either...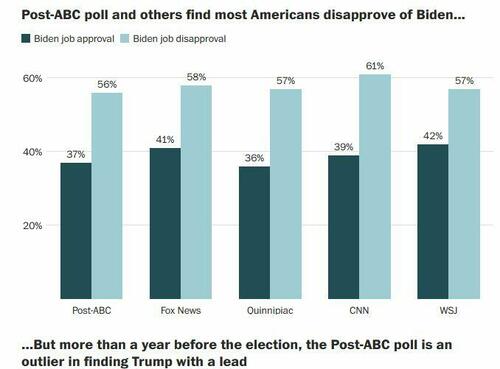 The Post also doesn't want you to believe your lying eyes, claiming that "the Post-ABC poll is an outlier in finding Trump with a lead," then proceeds to post a picture of Trump leading in 3 out of 5 polls with a fourth being a tie.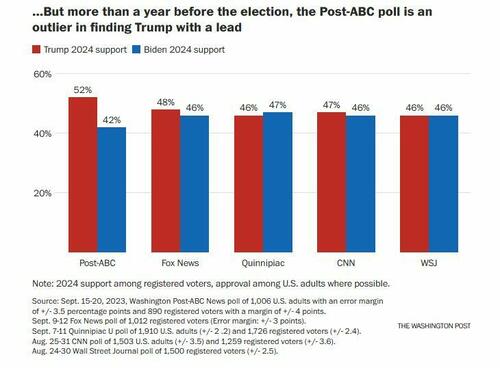 Poll below:
Loading...