---
Watch: Biden Bails On Bike
President Joe Biden took a spill while riding his bike near his Rehoboth Beach, Delaware vacation home on Saturday.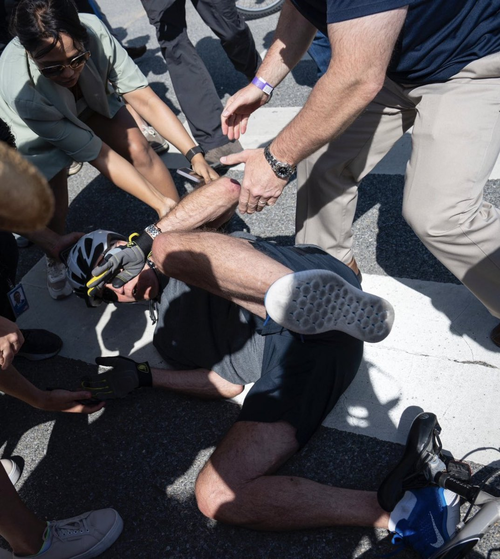 Secret Service agents immediately surrounded the 79-year-old Biden and helped him get upright.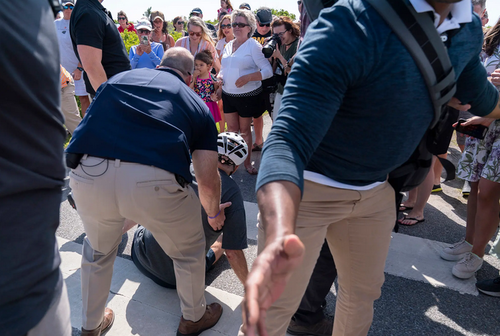 "I'm good," Biden told pool reporters, adding that he had trouble taking his biking shoes out of the pedals as he tried to chat with supporters.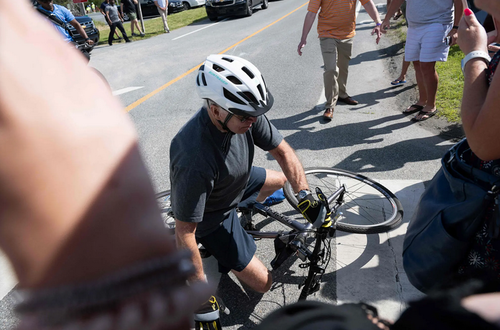 Watch:
My friend just filmed Joe Biden @POTUS falling off his bike no joke. Just happened at Rehoboth Beach 😂 #JoeBiden #BidenIsAFailure #RehobothBeach #Trump #EpicFail #Biden pic.twitter.com/cVMycEwuI0

— jonboy (@jonboy79788314) June 18, 2022
Aftermath:
Biden goes down briefly — but gets right back up — on his bike in Delaware this morning pic.twitter.com/nSp9iupxAk

— Kevin Liptak (@Kevinliptakcnn) June 18, 2022
Perhaps Biden was simply acting out a metaphor for the economy?
And then.....we are reminded pic.twitter.com/If9uEiESil

— Tracy G. 🇺🇸.... (@tracally66) June 18, 2022
he literally did the meme pic.twitter.com/dst1zQao1C

— Abigail Marone 🇺🇸 (@abigailmarone) June 18, 2022
Loading...