---
DNC Night 2: Did Bill Clinton And AOC Salvage Night 1 Ratings Disaster?
Scroll down to watch live...
After Monday night's kickoff of the Democratic National Convention was an abysmal ratings failure (and who doesn't like a good three-hour, pretaped infomercial), Democrats are looking to kick it up a notch on Tuesday.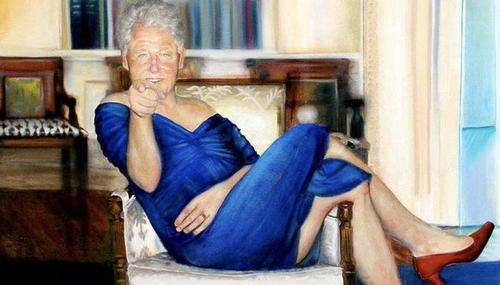 Fresh out of the pages of today's Daily Mail because of an 'innocent' 2002 neck-rub by an Epstein accuser is former President Bill Clinton, who was probably looking forward to four years without Hillary in the house back in 2016.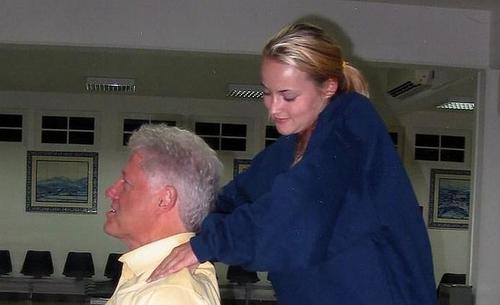 Also featured in tonight's prerecorded parade of progressives will be squadmember Alexandria Ocasio-Cortez (D-NY), the plucky environmentalist who recently suggested a national tree-killing pen-pal campaign to support the US Postal Service.
Apparently they're slipping Colin Powell's spiel in before Clinton.
I guess Colin Powell speaking shortly before the guy he claimed was still probably "dicking bimbos" is proof that the Democratic Party does indeed have a big tent

— Chuck Ross (@ChuckRossDC) August 19, 2020
Lastly, Cindy McCain will describe her late husband's close friendship with Joe Biden, and is expected to offer her endorsement for the former VP.
Not entirely surprising, all things considered...
>Called for Nunes to step aside from Russia probe
>Demanded special counsel
>Repeatedly warned Trump-Russia was a "centipede" with lots of shoes to drop https://t.co/59GpwidkVN

— Julie Kelly 🇺🇸 (@julie_kelly2) August 18, 2020
Attempted to stop release of Nunes memo, insisted it was an "attack" on the FBI and in service of Putin.https://t.co/usZ3BfetYJ

— Julie Kelly 🇺🇸 (@julie_kelly2) August 18, 2020
Here's the full roster for Tuesday night: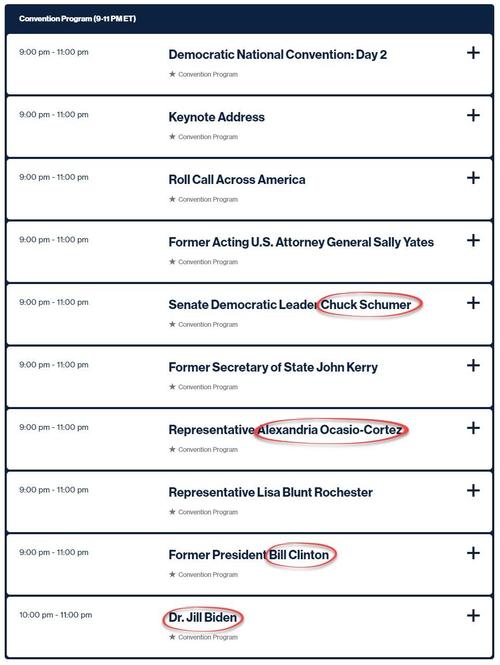 Watch Live:
Hopefully their closer is just as interesting so we have something to talk about tomorrow...