---
Watch: TikTok CEO Testifies Before Congress; China Opposes Forced Sale
As TikTok mulls a demand from the Biden administration that the video-app divest itself from Beijing-based parent ByteDance (a move strongly opposed by the Chinese Ministry of Commerce), CEO Shou Chew is preparing to testify before Congress for the first time on Thursday, where US lawmakers will grill him over how the app handles sensitive US user data, as well as the risks it may pose to teens and children.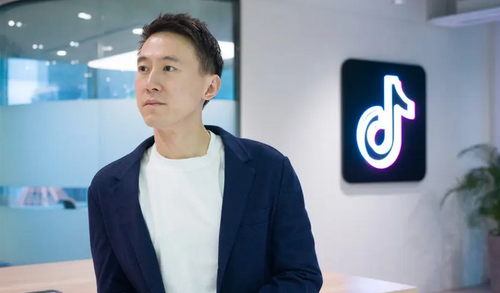 The hearing will commence at 10 a.m. before the House Energy and Commerce Committee.
TikTok - one of China's first global internet success stories which has 150 million users, has become a battleground in a technical cold war of sorts between Washington and Beijing - as the US has repeatedly demanded that it be blocked from various platforms out of security concerns. (Of course, some Congressional Democrats are having closed-door debates over whether the ban would be a 'slap in the face' to young Democratic voters).
Watch Live:
In order to keep operating in the US under ByteDance's ownership, TikTok has sought approval from the Committee on Foreign Investment in the United States, or CFIUS, for a plan called Project Texas - which would prevent the Chinese government from accessing US user data or manipulating content recommendations. Oversight would be provided by government-approved officials and third-party auditors.
Both ByteDance and US officials struck a preliminary agreement last year which stipulated that TikTok data on US users would be hosted by Oracle Corp. TikTok, meanwhile, said it will delete the private data of US users from its own data centers in Virginia and Singapore as it transitions to fully store data with Oracle. The company has also said that access to US data by anyone outside of a newly established division to govern US data security would be limited by, and subject to, its protocols - which would be overseen by Oracle.
Last week, news emerged that the Biden administration wants ByteDance to sell the app or face a possible ban - a move which China said on Thursday that it would "firmly oppose," according to a commerce ministry spokeswoman, who added that it would "seriously undermine the confidence of investors from various countries, including China, to invest in the United States."
More than two dozen US states, various colleges, and Congress, have announced bans on TikTok in recent months, with the Biden administration recently backing a bipartisan Senate bill that would give the US government more power to deal with TikTok - which would include a potential ban. Scrutiny of the app includes a lawsuit from the state of Indiana, a ban in South Dakota, calls to ban TikTok 'everywhere,' and a major snag in negotiations with the Biden administration over national security concerns.
"TikTok's Chinese parent company, ByteDance, is required by Chinese law to make the app's data available to the Chinese Communist Party (CCP)," read a December statement from Sen. Marco Rubio's office. "From the FBI Director to FCC Commissioners to cybersecurity experts, everyone has made clear the risk of TikTok being used to spy on Americans. "
Rubio - who introduced the Averting the National Threat of Internet Surveillance, Oppressive Censorship and Influence, and Algorithmic Learning by the Chinese Communist Party Act (ANTI-SOCIAL CCP Act) - was joined by Reps. Mike Gallagher (R-WI) and Raja Krishnamoorthi (D-IL), who introduced companion legislation in the US House of Representatives.
"TikTok is digital fentanyl that's addicting Americans, collecting troves of their data, and censoring their news," said Gallagher. "It's also an increasingly powerful media company that's owned by ByteDance, which ultimately reports to the Chinese Communist Party – America's foremost adversary."
Chew may also be asked about ByteDance's surveillance of US journalists.
The hearing is expected to last up to 4.5 hours.
Loading...