---
Watch Live: Trump Lawyers Address Arizona State Legislature On Election Integrity
The Arizona State Legislature is scheduled to hold an election integrity hearing this morning that will include President Trump's lawyers Jenna Ellis and Rudy Giuliani.
Notably, officials are expected to certify the state's election results today and give Arizona's 11 electoral votes to President-elect Joe Biden.
Trump's legal team dropped its lawsuit in Arizona after it was rendered moot, and a state judge threw out a lawsuit filed by the Arizona Republican Party seeking an audit of the votes cast on Election Day, according to CNN. The Trump team has since adjusted its tactics, attempting instead to convince state legislatures to select representatives to the Electoral College that would overturn the results of the election and vote for Trump.
State Rep. Mark Finchem confirmed the hearing on Friday:
"After a review of the statistical anomalies, and there are to numbers [sic] to count, affidavits of improper actions, and community outrage that has grown out of what appears to voters to be an attempt to throw the election through a number of fraudulent efforts, we decided as a Members [sic] of the Legislature, and not as members of any specific committee, that we should move forward with a public hearing."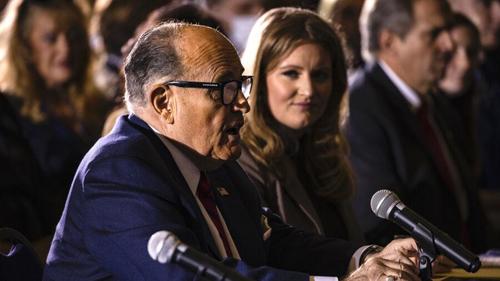 Watch Live (due to start at 11amET):