---
Wells Fargo CEO Apologizes For 'Limited Black Talent' Comment, Says It Shows 'Own Unconscious Bias'
Wells Fargo CEO Charles Scharf apologized on Wednesday over comments that the bank has trouble meeting diversity goals because "the unfortunate reality is that there is a very limited pool of black talent to recruit from."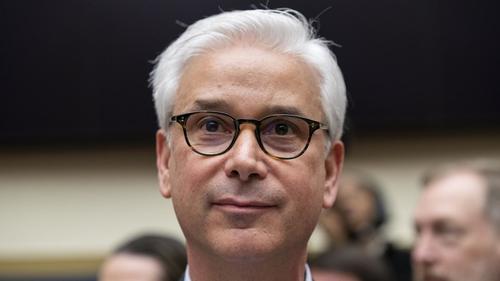 The comments sparked an immediate backlash, including from US lawmaker Alexandria Ocasio-Cortez, who said "Perhaps it's the CEO of Wells Fargo who lacks the talent to recruit Black workers."
Perhaps it's the CEO of Wells Fargo who lacks the talent to recruit Black workers. https://t.co/CI7CRriU3i

— Alexandria Ocasio-Cortez (@AOC) September 23, 2020
In a statement, Scharf said he's sorry his comments were misinterpreted.
"The financial industry and our company do not reflect the diversity of our population," he said in a statement tweeted by the company, adding "We, at Wells Fargo are committed to driving change and improving diversity and inclusion."
A statement from our CEO regarding the recent media reports: pic.twitter.com/HBdzDxoTdh

— Wells Fargo (@WellsFargo) September 23, 2020
The CEO of the largest U.S. bank employer has pledged to double the number of Black leaders over five years and tied executive compensation to reaching diversity goals, a spokesperson told Reuters. He is also requiring hiring managers to consider diverse candidates for high-paying roles that are vacant, and ensure diversity on interview teams. -Bloomberg
And in a longer statement from the company, Scharf went further - apologizing "for making an insensitive comment reflecting my own unconscious bias."
"There are many talented diverse individuals working at Wells Fargo and throughout the financial services industry and I never meant to imply otherwise. I've worked in the financial services industry for many years, and it's clear to me that, across the industry, we have not done enough to improve diversity, especially at senior leadership levels. And there is no question Wells Fargo has to make meaningful progress to increase diverse representation. As I said in June, I have committed that this time must be different," the statement continues.