---
WHO Top Lab-Leak Denier Fired For Sexual Misconduct
A Danish Scientist who spearheaded the World Health Organization's COVID origins investigation and ruled that a lab leak was "extremely unlikely" has been fired over multiple allegations of sexual misconduct.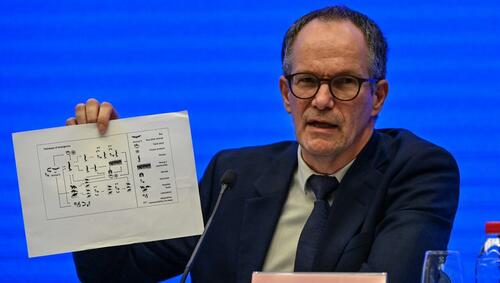 The Financial Times reported last week that allegations against Peter Ben Embarek dating back to 2015 and 2017 first came to their attention in 2018, as the agency has been dealing with a 'significant backlog of reports.'
"Peter Ben Embarek was dismissed following findings of sexual misconduct against him that were substantiated by investigations into allegations received in 2015 and 2017, and [the] corresponding disciplinary process," said the health body, adding that other allegations against Ben Embarek could not be "fully investigated" because the alleged victim or victims declined to "engage with the investigation process," adding "Consequently no disciplinary action could be taken."
Ben Embarek said there was still an "ongoing procedure" and that he had challenged the WHO sanction, which was "not final". He added an incident in 2017 was amicably settled. Ben Embarek said he was unaware of any other complaints and denied harassment. He said he could not comment on details on grounds of confidentiality. -FT
Ben Embarek rose to prominence in 2021 after a team of scientists he led on a mission to Wuhan, China concluded that a lab-leak was "extremely unlikely."
Since then, the theory has gained serious traction among US and other intelligence agencies around the world.
According to people familiar with the claims against Ben Embarek, the allegation was formally raised with the WHO in 2019 but no action was taken. Instead, he was elevated to lead the Wuhan task force.
According to the WHO, it followed "due process," and said that Ben Embarek's name was entered into a database which prevents perpetrators from sexual misconduct from being rehired by UN agencies.
Loading...