---
Why Did These 40 Companies Continue To Fund Democrats Who 'Undermined Democracy' In 2005?
An accelerating avalanche of companies have issued hurried press releases in recent days to signal how virtuous they are by cutting off political funding because - according to most of them - of the actions of various politicians (such as Rep. Hawley and Sen. Cruz) who, according to the mainstream media have "amplified the Big Lie", "undermined democracy", "inciting a riot", and attempted to "delay Biden's certification."
"The culpability for this untenable challenge to our Constitution and American values goes beyond the criminals that attacked our Capitol, and falls to a number of our elected leaders as well who, in effect, perpetuated the lies and untruths about the outcome of the 2020 presidential election,"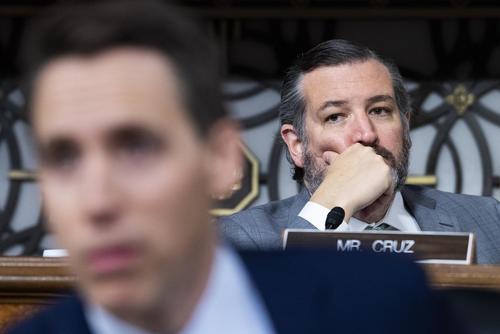 The politicians 'crimes' - they dared to object to the certification of certain states' Electoral College votes due to voting irregularities.
What is a little odd - at least to us - is the fact these actions are certainly not unprecedented.
The last three times a Republican has been elected president -- Trump in 2016 and George W. Bush in both 2000 and 2004 -- Democrats in the House have brought objections to the electoral votes in states the GOP nominee won.

In early 2005 specifically, Sen. Barbara Boxer, D-Calif., along with Rep. Stephanie Tubbs, D-Ohio, objected to Bush's 2004 electoral votes in Ohio.
In fact, just for fun, let's look at what none other than CNN did to report Sen. Boxer's dastardly act (emphasis ours... to highlight the hypocrisy):
Alleging widespread "irregularities" on Election Day, a group of Democrats in Congress objected Thursday to the counting of Ohio's 20 electoral votes, delaying the official certification of the 2004 presidential election results.

The move was not designed to overturn the re-election of President Bush, said Ohio Rep. Stephanie Tubbs Jones and California Sen. Barbara Boxer, who filed the objection.

The objecting Democrats, most of whom are House members, said they wanted to draw attention to the need for aggressive election reform in the wake of what they said were widespread voter problems.

In a letter to congressional leaders Wednesday, members of the group said they would take the action because a new report by Democrats on the House Judiciary Committee found "numerous, serious election irregularities," particularly in Ohio, that led to "a significant disenfranchisement of voters."

"How can we possibly tell millions of Americans who registered to vote, who came to the polls in record numbers, particularly our young people ... to simply get over it and move on?" Tubbs Jones told reporters.

...
Wait... no denigration? No treason? In fact, it gets better, as none other than Nancy Pelosi herself praised "democracy" in action:
"Today we are witnessing Democracy at work. This isn't as some of our Republican colleagues have referred to it, sadly, as frivolous. This debate is fundamental to our democracy," she said at the time.

"The representatives of the American people in this house are standing up for three fundamental American beliefs: The right to vote is sacred; that a representative has a duty to represent his or her constituents; and that the rule of law is the hallmark of our nation."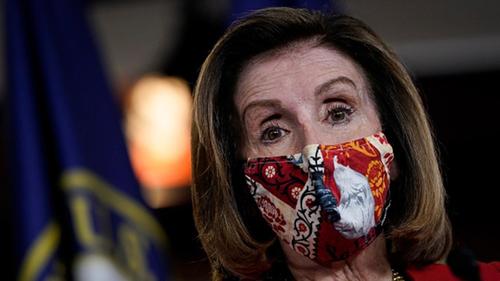 So, given all of that, why did the following 40-plus companies wait 16 years before pulling their political funding? The Wall Street Journal reports that these 40 or so companies have temporarily halted all political action committee donations, or donations to lawmakers who voted against certifying Electoral College votes.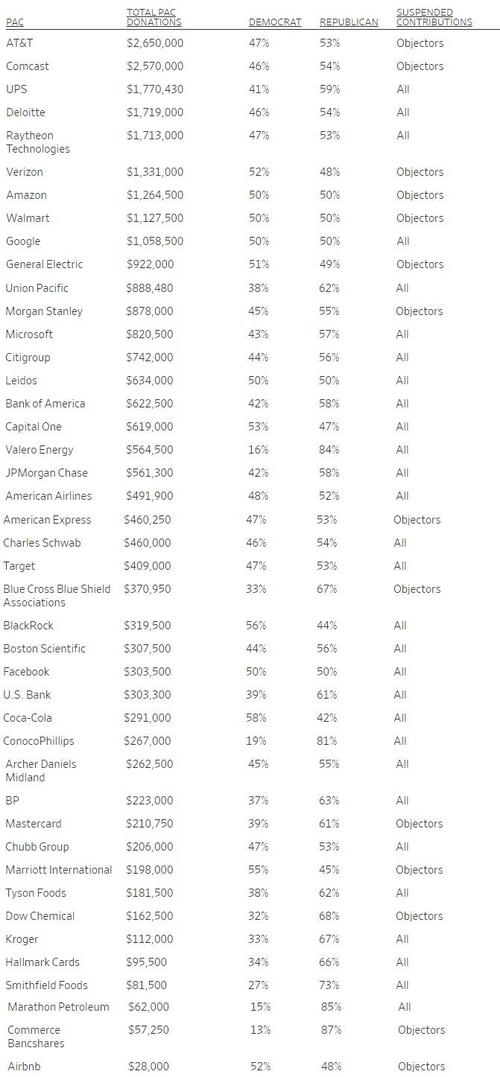 The (witch) hunt is on for more corporations that practically funded this insurrection, as Bloomberg reports that six of the biggest money managers gave a combined $1.03 million to Republican lawmakers who objected to certifying results of the 2020 presidential election, a new study shows.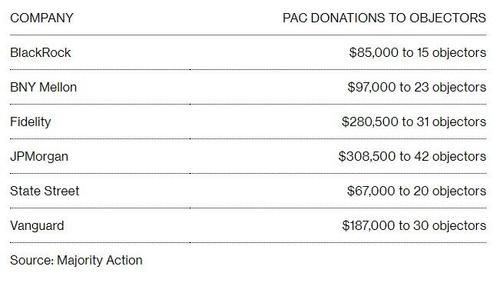 Anyone with an open-mind might think these announcements - at a time in the Washington cycle when political contributions slump anyway - are nothing but yet more corporate virtue-signaling as the outrage mob pressures companies big and small.