---
Deranged Gunman On Scooter 'Randomly' Shoots People In NYC
A deranged 25-year-old Hispanic male indiscriminately shot four people, killing one, while casually motoring around New York City on a scooter. Police say the suspect was experiencing a mental health crisis. 
The shooting spree in Brooklyn and Queens started around 1110 ET Saturday and ended two hours later, police said. The 25yo gunman was in possession of a 9 mm semi-automatic handgun with a high capacity magazine and an "illegal" scooter, New York Police First Deputy Commissioner Edward Caban said at a news conference.  
Police sources told NBC News that the suspect "appears to suffer from emotional or mental issues." NYPD Assistant Chief Joseph Kenny noted that the suspect was a "male Hispanic."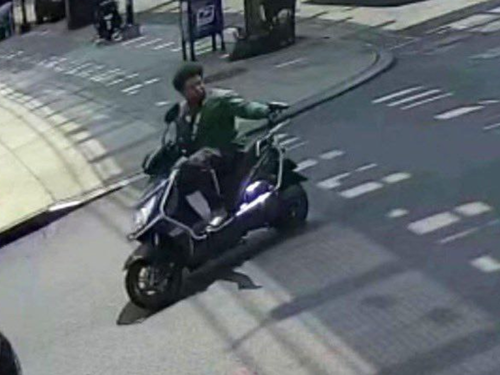 The rampage started when the suspect shot a 21yo man in the shoulder in Cypress Hills. About 20 minutes later, the suspect fatally shot an 87yo man once in the back on Jamaica Avenue near 108th Street. A 44yo man was reportedly shot in the face near 126th Street and remains in critical condition. And a 63yo man was shot in the shoulder on 134th Street. 
"We don't know the motive…If you look at the demographics and pedigree of the victims, they're all different," Kenny said.
The assistant NYPD chief continued, "At this time, the video shows that he's not targeting anybody. He's not following anybody as he's driving on his scooter, he's randomly shooting people."
MAN WENT ON SHOOTING SPREE IN NYC TODAY AT RANDOM STRANGERS ***
pic.twitter.com/0byJnLVQpe

— The_Real_Fly (@The_Real_Fly) July 9, 2023
NYC, Queens: man on scooter went on shooting spree killing 1 and injuring 3 today. pic.twitter.com/J7l6bcFA4G

— AlphaFox (@Alphafox78) July 9, 2023
The suspect was arrested two hours later on the corner of Sutphin Boulevard and 94th Avenue in Queens. 
This is just another day in crime-ridden NYC as Democrats fail to enforce law and order. Remember, progressives in City Hall were the ones that pushed disastrous defunding the police measures a few years ago. 
Loading...